5 Apps to Help You Give Back
by
Christine Jackson
You can find what you want to eat via an app. You can find what you're going to watch via an app. You might even find someone to date via an app. So, as long as you're typing and swiping, why not use an app (or more than one!) to put a little good into the world?
These five can help you connect with volunteer opportunities, donate your time or effort to a good cause or simply use your phone to help give back to others—no matter if you have just a few seconds or half a day to lend a hand to your fellow humans.

1. GiveGab
What began as just a social platform to connect volunteers with nonprofits now does more for both. According to its website, the app focuses on two things: giving (through time, skills, gifts and donations) and "gabbing" (through engagement, sharing and building relationships). Nonprofits can connect and fundraise online, and folks who want to help out causes can do so in the way that's best for them. Whether that's through a monetary donation, helping out at a one-time event or picking up a long-term gig with a nearby nonprofit all depends on the user.
Available for iPhone.
2. Involver
Choose a community and let it guide you to causes you care about with this app. Use Involver to register for and check in at volunteer opportunities to earn "karma" for rewards, invite friends to come with, add your volunteerism to your resume on LinkedIn, get alerts from the causes you're most passionate about, connect and make friends with other volunteers and share your experience with others on social media. All you have to do to participate is select your communities and causes and share your skills to be matched up with the best opportunities for you.
Available for iPhone and Android.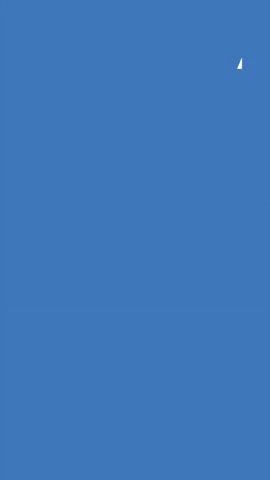 3. Charity Miles
Want to help out a cause, but feel like you've got more than enough commitments as it is? Let every move you make go toward funding something good instead. Charity Miles works like a charity 5K, except you don't have to gather pledges or do all those miles in one go. Instead you choose from more than 30 charities and then get moving—go for a run, a walk or even do chores in your yard. The farther you go, the more you earn for organizations such as Alzheimer's Association, Charity: Water, Girl Up and Feeding America.
Need more convincing? Charity Miles has earned SXSW People's Choice, Women's Running Magazine's Best Overall App, Men's Fitness Magazine's Gamer Changer of the Year and 2014 Webby awards.
Available for iPhone and Android.
4. Be My Eyes
If you have time to answer a quick text or phone call during the day, you have time to assist blind users via this app. Be My Eyes connects people who are blind to sighted users via a video call. The blind user can request assistance, at which point a registered sighted user will get a notification. The blind user then points their rear-facing camera at whatever they need help with and the sighted person provides help, whether that's reading the expiration date on a milk carton or choosing the correct can in the pantry for a recipe. It's a quick but meaningful way to help a stranger.
Available for iPhone and Android.
5. Donate a Photo
This app powered by Johnson & Johnson lets you donate a photo a day to the charity of your choice. Every day that you do, $1 goes to whichever cause you want. Great Sunday brunch? Snap it for a dollar to Save the Children. Cute pup? Snap it for a dollar to Operation Smile. Perfect vacation photo? Snap it for a dollar to Special Olympics. It only takes a couple of seconds a day, and you can share your photos and donations with all your followers.
Available for iPhone and Android.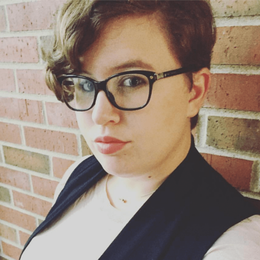 Christine Jackson
is a Missouri-based writer and editor who loves the arts but never seems to write about them. Her holy trinity includes the St. Louis Blues, David Bowie and whoever invented iced coffee. You can find her on Twitter sharing snarky quote tweets @cjax1694.