Should You Apply For a Job You're Not Qualified For?
by
Kelsey Yandura
"Women only apply for jobs when they are 100 percent qualified. Men, on the other hand, tend to apply when they are only 60 percent qualified."
When this data was released via an internal report by Hewlett-Packard several years ago, many credited this disparity to a lack of confidence among women.
However, when author and researcher Tara Mohr conducted a survey to dive a little deeper into the nuances, she found that lack of confidence accounted for only about 10 percent of women's reasoning for not applying to jobs they weren't fully qualified for.
So, if women feel fairly confident in their abilities, why are so many playing it safe? It's because men and women are playing the game differently.
Intimidated by job descriptions
In Mohr's findings, a whopping 41 percent of women indicated "I didn't think they would hire me since I didn't meet the qualifications, and I didn't want to waste my time and energy."
For many women, the choice to refrain from applying is based on a fictitious idea of "the perfect employee."
---
"What held women back from applying was not a mistaken perception about themselves, but a mistaken perception about the hiring process," Mohr said.
These findings suggest that women often see a list of job qualifications as a hardbound set of needs, rather than employer preferences.
But job qualifications aren't designed to be met at 100 percent.
Instead, job listings often describe ideals rather than actual expectations, said Silicon Valley tech recruiter Scott Purcell in an interview with Quartz.
"A lot of times when companies write job descriptions, they include everything that they dream of having," he said. "If you were to ask most hiring managers if they care about somebody that has every skill listed, versus somebody that has four or five (relevant skills) with a good attitude and a good work history, they're all going to say they care about the type of person, not some brand new technology skill."
A fear of failure
Even if they know a list of job qualifications is more of a guideline than a rule, it can still be difficult for some women to throw their hats in the ring.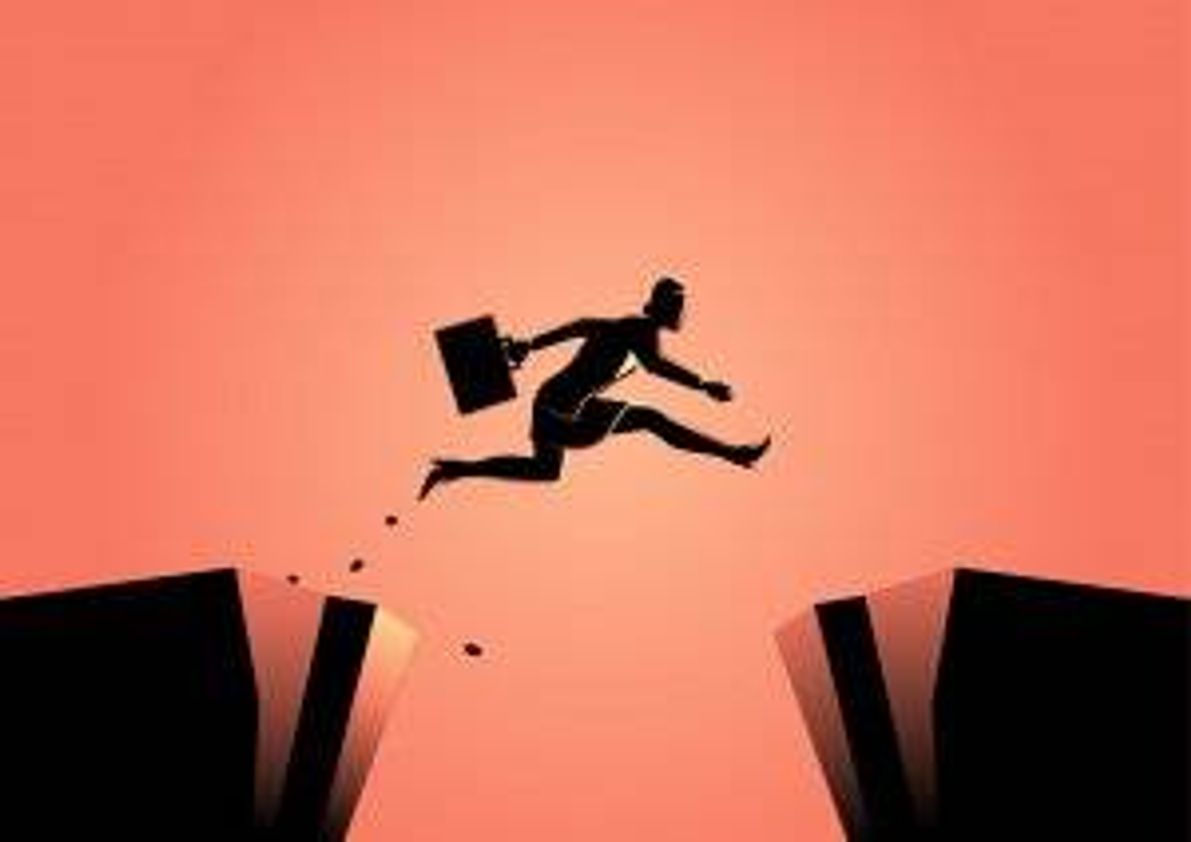 Another 22 percent of women in Mohr's study indicated the No. 1 thing that kept them from applying was "I didn't want to put myself out there if I was likely to fail."
While men have been socialized to "bounce back" from mistakes, many women have been taught to avoid risky situations.
"Women have been socialized to aspire to perfection and are overly cautious," Girls Who Code founder and CEO Reshma Saujani said in her viral TED Talk. "Even when we're ambitious and we lean in, that socialization of perfection has caused us to take fewer risks in our careers."
Start taking big risks
Jody Allard, writer and senior content experience manager at Microsoft, responded to the Hewlett-Packard report with a personal experiment.
After several frustrating months of unsuccessful interviews, she decided to start job hunting like a man.
"I applied for every job that interested me — regardless of title or level or field."
The experience was both frightening and thrilling, and Allard was shocked by the results. She received more than 10 interviews and multiple job offers.
Over the course of the next year, she managed to double her salary and find a high-level job she loved.
In job interviews, she noticed that things like presentation of experience, transferable skills and personality traits often went further than her actual qualifications.
---
"I was the one really limiting my prospects," she said. "When I decided to try a different approach, the results were shocking."
Don't fake it till you make it
So, does all this go to show that "fake it 'til you make it" is the best policy when going after jobs you want?
No way, says Jennifer Romolini, author of "Weird in a World That's Not: A Career Guide for Misfits, F*ckups, and Failures." She thinks "fake it 'til you make it" is a "garbage word pile" and a short-sighted strategy.
Instead, she suggested, presenting yourself accurately might be your real ticket to success in your job field.
"So many people go into interviews and try to game it, which rarely ever works," Romolini said. "And even if it does work, then you don't know what situation you've entered into because you haven't sorted out if you have a genuine connection with the boss or the company because your only goal has been to get this job at any cost."
If you're "faking it" and trying to be something you're not, "you're going to have a hard time getting comfortable with who you are, and you're not going to recognize the value you have at every stage of your career," she said.
---
"You have value just as what you are right now."
What 'brave' really looks like
Allard was adamant: "I'm not advocating for women to 'lean in'... It's not a matter of work ethic or 'trying harder.'"
Rather, she explained, it's about women being willing to take risks and put themselves out there. In doing so, they might find themselves on paths to better jobs as well as professional resilience.
"All bravery means is doing it when you feel like you can't," Romolini said. "That's it. It's walking on the stage to give a speech even though you think you're gonna throw up. It's applying for the job, even though you're scared. It's just action."
She emphasized that taking these kinds of risks has inherent value, even if you fail.
"You're gathering intel," Romolini said. "How do you know what you don't have unless you try it? You might apply for many jobs and not get them; you might go through the entire interview process and lose out to another candidate, but you're still learning."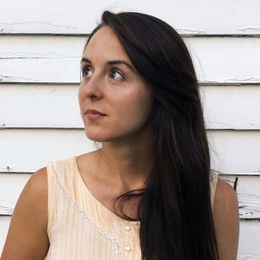 Kelsey Yandura
is a freelance writer, editor and journalist based out of wherever the nearest library is (usually Denver).