What To Do With Apparel Too Dirty to Donate
by
Katie Moritz
Editor's note: The Council for Textile Recycling no longer exists, and neither does its tool to find a textile recycling location near you. Use this guide from the Secondary Materials and Recycled Textiles Association to locate a drop point.
My closet is in a perpetual state of flux: I'm constantly trying to sell, donate or give away clothes I don't wear anymore. I'm a big thrifter and regularly lug trash bags of clothes to my favorite stores in order to give back.
But, every so often, I dig out an item that's not worth donating—a shirt with a huge stain on the front, cute-but-cheap shoes that can't be repaired or tights ripped past the point of no return. Up until now, I've been reluctantly throwing these tired objects in the trash, unknowingly adding to the huge load of textiles that end up in U.S. landfills every year.

According to the Council for Textile Recycling, the U.S. generates an average of 25 billion pounds of textiles a year, in the form of clothes, shoes, accessories, bedding, drapery, and more, or about 82 pounds per person.
Of that, a whopping 85 percent ends up in municipal landfills, adding up to about 21 billion pounds of post-consumer textile waste.
The amount of fabric we throw away is rising; the council estimated in 2009 that we'd be generating more than 35 billion pounds of textile waste in 2019.
What's the alternative? Well, did you know that just about 100 percent of clothing and shoes are recyclable? But only about 15 percent of the billions of pounds of textiles produced every year is recycled, according to the council. Recycled clothes and shoes end up being repurposed into something new—this company turns recycled textiles into wiping cloths—or simply resold and used some more.
If you want to start recycling your old textiles, here's a good place to start:
Recycling clothes
So you've got a pile of old socks, underwear and other stuff that really needs to leave your house. Now you know there's a place for these things, but how do you get them there?
Unless your city has a special program for this, and some do, you can't simply dump your worn-out clothes in your municipal recycling bin. You'll likely need to make an extra trip in order to recycle your textiles responsibly.
There are companies and organizations all over the country that will recycle clothes. Find a drop-off spot near you using the Council for Textile Recycling's search tool. You can also do a Google search for textile recycling in your area. Some companies will place metal recycling containers in easily-accessible parking lots, some will require you to drive to their building.
You can also kill two birds with one stone. A lot of the recycling locations in the council's database are also thrift stores. Check the list—you might be able to bring your donate and recycling bags with you on your next shopping trip.
Several popular retailers also recycle clothes. Levi Strauss & Co., H&M and The North Face stores will recycle your old clothes and shoes for you, and reward you for it. Madewell will take your old denim off your hands and send it to a green company that will turn it into housing insulation.

Recycling shoes
A lot of textile recycling companies will take shoes as well as clothes—even leather boots—but some of them want both shoes in the pair. If you have a shoe without a buddy, shop around for a recycling company that's willing to take it in.
Interestingly, Crocs are not recyclable because of the foam material they're made of. However, according to Recyclebank, Crocs has teamed up with nonprofit organization Soles 4 Souls to extend the clogs' natural lives. Drop your old Crocs at a participating Crocs store. Soles 4 Souls will restore the shoes and give them to people in need.
Donate responsibly
Some thrift stores get more donations than they can use. If you regularly donate your clothes or shoes to a thrift store, it's worth asking an employee what they do with extra stuff they don't put on the sales floor.
Some organizations will sell extra clothes and shoes to textile recycling companies, or reuse them in another way. But some will throw them in the trash—adding to the landfill problem. Asking around at a few thrift stores near you can help you find one whose practices align with your recycling goals.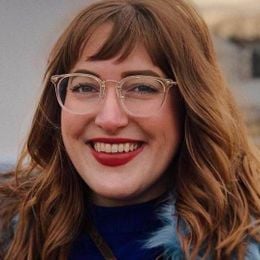 Katie Moritz
was Rewire's senior editor from 2016-2020. She is a Pisces who enjoys thrift stores and pho. Follow her on Twitter @katecmoritz.