Anyone Can Pitch a Good Idea. Here's How.
'So much of success... is showing that you can take frustration like a professional adult.'
by
Gretchen Brown
Being a new employee can feel sort of like a Catch-22.
On the one hand, you're flush with ideas about how to make the place better. On the other, might have no idea how to bring up those new ideas.
There's no reason your ideas should sit in purgatory. Great ideas can come from anyone, regardless of seniority or experience level.
But it's also probably not smart to blurt out whatever you're thinking at your next meeting. There's a way to present your new ideas and put your best foot forward at the same time.
Know who you're pitching to
This is more than just figuring out if your best audience is your boss or someone else. Once you've identified who the pitch is for, it's a good idea to think about that person's personality and work style.
"If your boss is someone who's very methodical and organized, consider preparing an outline of what you'd like to propose and schedule a meeting time," career and life coach Tara Goodfellow said.
"That style doesn't appreciate being caught off guard. You want her buy-in, so position yourself for success."
If your boss is a little more go-with-the-flow, or you have a more casual relationship with them, you can be less formal with scheduling the pitch.
Approach them at a time that's convenient for them, Goodfellow said, or tell them you'd like to run an idea by them when they have time.
Write your pitch around the person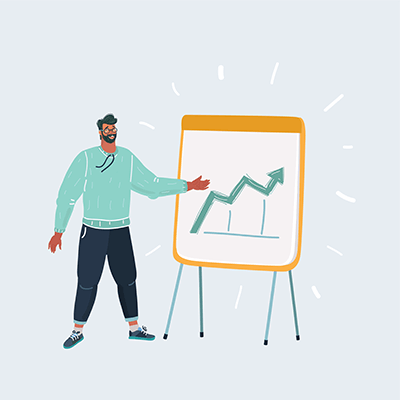 It's also a good idea to keep personality types in mind when you're writing your pitch.
According to a recent study from the University of California-Davis, creative types tend to identify as one of two ways — they're either pragmatists, which means they're "practical, collaborative and rational," or they're idealists, "artistic, independent and unique."
The study looked at creative team meetings inside a multinational food company.
Researchers found that idealists — the artistic types — were more likely to accept general ideas that were presented with neutral emotion and weren't a sure thing.
By comparison, pragmatists — the rational types — were more likely to accept ideas that were super-specific and logical, presented passionately and had a clear chance of working.
That's because those idea types didn't threaten the identities of the project leaders — they affirmed them, wrote researcher Kimberly Elsbach.
"These findings suggest that customizing idea-giving approaches to the personal identities of idea-takers may improve collaboration and synthesis in creative project work," Elsbach wrote.
Be prepared
You don't necessarily need a whole Powerpoint presentation queued up, but it's a good idea to at least write down some talking points, says career coach Carlota Zimmerman.
"Sum up your idea in a sentence," Zimmerman said.
Write down why your idea will be beneficial, either to your team or your company. Then, write down how you think it can be implemented with the resources at hand.
The more evidence to back up your claims, the better.
It's also smart to figure out the end goal of what you're asking. That might seem simple, but it's worth letting your manager know that you've thought about the logistics.
"Do you want total buy-in of the program or idea? Do you want your boss to pass it up the chain?" Goodfellow said. "Do you want permission to manage components of it yourself?"
Ultimately you're going to want to focus on what your idea will add to the team, not just how exciting and fun it might seem. How will it make your company more successful?
Make it a conversation
Once you actually get in front of your boss, don't act like you're speaking to a brick wall.
"It's kind of like being on a first date," career coach Maria Marquis said. "If you're talking the whole time and not listening and connecting, there's no way you're getting a second one."
Marquis says less is more — the more you talk, the more likely people are going to zone out during your pitch.
Keep it simple and to-the-point. You'll want to get to their questions as soon as possible.
Marquis recommends asking questions of your manager throughout the pitch, either once a slide or every few minutes. This way, you can get their thoughts early, and figure out what they might disagree with.
"Be your own cynic — think about and embrace objections as part of your presentation," she said. "It's like being a Jedi. If you pre-think and incorporate objections, no one can take you down with a landmine."
End with action
You're going to want to end your pitch strong. Instead of talking and then saying "that's it!" when you're done, you should end with action, not an awkward silence, says executive coach Dee Clayton.
"It is imperative to say what action you want them to take and how they should do it," she said.
You wrote your end goal into the pitch — this is your time to say what you need from your boss, whether it's funding, resources or something else.
If you're unsure how to say it, maybe start by asking, "Does that sound interesting?"
As with any pitch, there's a chance your boss won't go for it. Rejection is tough, especially on the spot, but you should thank them for their time and attention, no matter what.
Getting angry and frustrated won't help your case.
"So much of success at the office is showing that you can take frustration like a professional adult," Zimmerman said.
"Trust that while, down the career road, your boss may not remember your actual ideas, she'll definitely remember your professionalism — or, alternatively, lack thereof."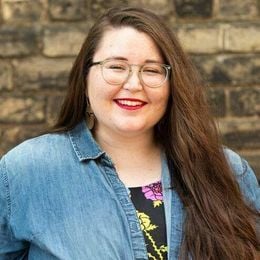 Gretchen Brown
is an editor for Rewire. She's into public media, music and really good coffee. Email her at
[email protected]
, or follow her on Twitter @gretch_brown.