Why Being Anonymous Hurts Your Online Dating Efforts
by
Alex Gaterud
Imagine your average high school romantic entanglement. You like someone. They might like you back. You could just ask this person out, but you don't. Instead, you ask your friends, or theirs, for further insight or help setting up a date. If you're playing things close to the vest, there's no concrete proof that you're interested unless you actually ask this person out—heart-shaped notebook doodles aside. In the end, your match fizzles if you just can't bring yourself to translate desire and compatibility by actually popping the question. Put simply: You can't date someone if he doesn't know you like him. (Other than in your head, which is just sad.)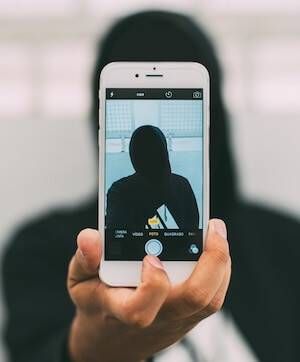 Online dating has replaced that high school hallway with a seemingly limitless pool of potential matches, but it turns out that some of the same social mechanisms are at play in determining whether or not a match ever comes to fruition. University of Minnesota Carlson School of Management professors Ravi Bapna and Akhmed Umyarov used unprecedented access to a massive online dating site's user data to explore whether or not anonymous online browsing—a selling point for the dating site's business model—had a meaningful impact on success in finding matches. (Ironically, the researchers don't disclose which dating site it was. Maybe it wanted to remain anonymous...)
In fact, the dating site in question believed that anonymous browsing—that is, if you look at someone's profile, they can't see that you've done so, and there's no potential embarrassment for you in checking out other profiles—would lower users' inhibitions and lead to actual dates. To study this theory's efficacy, the site granted micro-level access to user data—who viewed whom, and when—to Bapna, Umyarov and their fellow researchers.
"In this particular case, it's actually women leaving a little trail. So when they go and visit a profile in a non-anonymous way, and therefore the guy knows that, you know, 'this gal checked me out,' that is actually enough of a protocol initiation where the guy then actually goes out and makes the first move," Bapna says in a new video interview. That quick repartee—from signal of interest to invitation to actual date—is the basis of success for online dating sites.
Conversely, if you're not leaving any signals—even a weak one as simple as "I looked at your profile" —you're less likely to get messages, or even trade profile views, much less work down the road toward a real date. Counterintuitively, the dating site's thesis about anonymous browsing's benefits wound up harming those users' prospects for successful dating.
In light of these findings, the dating site is reconsidering its use of anonymous browsing going forward, and Bapna and Umyarov believe that these causal relationships could reframe online anonymity for other organizations as well. We've seen it in some news organizations' notably toxic comments section; if you have to use your real name, you're less likely to spout controversial opinions. At the very least, it's an important lesson for online daters sitting glumly waiting for message to roll in: Let the other person see that you're interested. That signal might take you somewhere.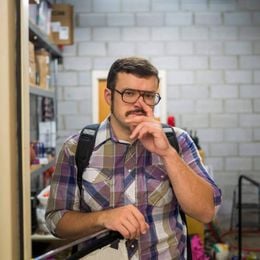 Alex Gaterud
is a Minneapolis-based writer and editor. As of 2016, the three most important things in his life are Bruce Springsteen, Sour Patch Kids and playing the drums.