Should It Be Illegal for Facebook to Sell Your Data?
by
Josef Lorenzo
If we made "America From Scratch" today, would it be illegal for Facebook to sell your data?
Freedom of speech. Freedom of religion. Freedom of…private data? The United States Bill of Rights protects a great many freedoms but when it was drafted, our Founders had little idea that our possessions could one day be intangible. And while the Fourth Amendment protects against the government snooping through the skeletons in our personal data closets, it doesn't do anything to block the prying eyes of private parties like Facebook and Google.
As the EU adopts the General Data Protection Regulation, or GDPR, it's time for us to ask what protections should be in place in the United States. Toussaint Morrison talks with Bruce Schneier, a Security Technologist and Fellow at Harvard Law School, and gets a little historical help from Danielle Bainbridge of the PBS Digital Studios series "Origin of Everything."
Join the conversation!
Share your thoughts in the YouTube comments. Be sure to subscribe to the "America From Scratch" YouTube channel while you're there!
Want to dig even deeper on these topics? Listen to our podcast!
"America From Scratch" is produced by Rewire for PBS Digital Studios as part of the Twin Cities PBS initiative "In It Together." Made possible with funding from The Corporation for Public Broadcasting.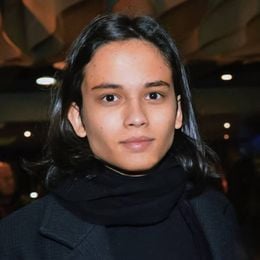 Josef Lorenzo
 When Josef was 10, he created a 20-year plan for winning an Oscar. So far, Emmys? Check. Tellys? Check. Joining Rewire as a video producer? Check!