Should the U.S. Build a Wall on Both of its Borders?
by
Josef Lorenzo
The border between the USA and Mexico has been dominating the headlines, but what about the other border with Canada? It's the largest demilitarized border in the world yet some sections have no barrier at all.
In this episode of "America From Scratch" we explore the security gaps on our northern border, as well as why our southern border gets so much media attention.
Former federal prosecutor Matt Pinsker speaks on his experience on the southern border dealing with drug cartels and an asylum seeker talks about how his asylum process has been a fight for safety.
Join the conversation!
Share your thoughts in the YouTube comments. Be sure to subscribe to the "America From Scratch" YouTube channel while you're there!
"America From Scratch" is produced by Rewire for PBS Digital Studios as part of the Twin Cities PBS initiative "In It Together."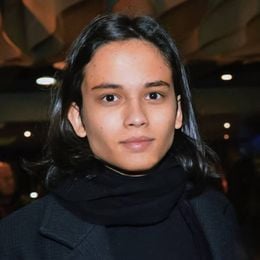 Josef Lorenzo
is the Webby award-winning producer/director of the music series Sound Field and civics show America From Scratch.