Why 'Ambiguous Loss' Makes Grieving Different
Unanswered questions can make a loss even more painful.
by
Katie Moritz
Losing a relationship, no matter what kind or how, usually requires some grieving.
We typically don't think of it like that, unless a person we love dies. But breakups and estrangements are followed by a grieving period, too. Even if the person isn't gone, they're gone from your life.
When there are questions surrounding the loss, that's even harder.
"Ambiguous loss" happens when you lose someone, but the ending comes without finality — with ambiguity. It's actually very common.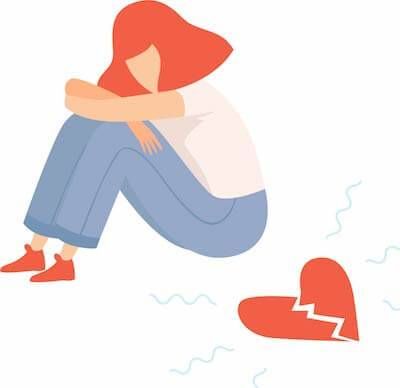 It can happen when you and your best friend from college drift apart and you stop speaking, you sense a rift between you and your mom and aren't sure why, or you get ghosted after a month of dating someone.
"I work with many couples who have shared that divorce is far more difficult to grieve than actual death of a loved one because death is finite," couples therapist Kendra O'Hora said. "I've also seen ambiguous loss manifest for women who have miscarried or aborted, for parents who have a child with a physical or mental limitation, or for families where relationships are cut off."
It can also happen when you slowly lose someone you love to a brain disease or injury.
"When a family member has Alzheimer's, dementia or brain damage, that is also ambiguous loss, because the person you're close to goes away as the brain changes, but they still appear to be there," psychotherapist and author Tina B. Tessina said.
This type of loss robs us of something we all crave: closure.
"Often, ambiguous loss includes a sudden or unexpected severing of the relationship as we've known it, which can leave us disoriented and without a blueprint for how to process the loss and move forward," therapist Jessica Forrey said.
---
"'Closure' is a term that has become widely accepted as a natural thing to seek in light of a loss, but more often than not and definitely in the case of ambiguous loss, the closure we desire isn't available to us."
Losing ground
It's rare that we get the closure we want when we're faced with a loss. Even so, losing someone without understanding why, or when you have unanswered questions, can be really destabilizing.
"It touches on our human vulnerability in such a jarring way," Forrey said. "When confronted with unexpected and unexplainable loss, often people begin to question the assumptions and norms they have come to rely on, wondering what else could abruptly change or who else could leave."
Just because the person, or the person as you knew them, is no longer in your life, doesn't mean you can switch off how you felt about them.
"When relationships end, the emotional one still continues which causes much emotional pain... especially when we don't have all the answers," grief recovery specialist Tracy Washington said.
"It's common for your brain to search for logical reasons why the loss occurred and when we try intellectualize why and can't come up with any certainty" there's an uncomfortable cognitive dissonance, she said. Washington said she experienced this in her own divorce.
It can even cause us to turn inward, to fixate on what we did wrong and how we could have prevented the loss from happening.
That's especially the case when someone you're dating ends things with a vague "It's not you, it's me" or "I'm just not feeling it," mental health consultant Adina Mahalli said.
"The problem with ambiguity is that people get so stuck on trying to figure out what went wrong that they cannot let themselves move forward," she said. "They keep repeating various scenarios in their mind, trying to search for answers.
"Replaying the events leading up to the trauma delays the healing process and prolongs the grieving."
[ICYMI: There's No Shame in Feeling Breakup Regret]
How to move forward
As you might imagine, there's no quick fix to this problem.
"Most people avoid grief anyway," Tessina said. In this type of situation, "when we're not sure whether we have cause to grieve, it's more difficult and takes longer."
"First, we have to determine that the relationship is over or has changed, and that the change is real and permanent," she said. "There's a tendency to hope the person will come back, or 'snap out of it'  with this kind of loss."
As difficult as it is, don't avoid your feelings around the loss. If the relationship is lost, start the grieving process. If you need support, find a mental health professional to talk to regularly.
Getting through these feelings will require time and emotional distance between you and the unanswered questions.
"The only way to move forward is to honor our process, to feel the hard feelings, and to replace the need to understand with a commitment to honor ourselves and our pain," Forrey said.
"One of the most effective ways to move forward and process grief in a healthy way" is to find meaning in what you're going through, she said. Maybe the loss has brought you closer to your parents or your best friend. Or, Washington said, maybe it helped you get to know yourself better.
"It doesn't change the facts, but it allows us to make use of our pain in a way that is unifying, helps others, or connects the threads of being human," Forrey said.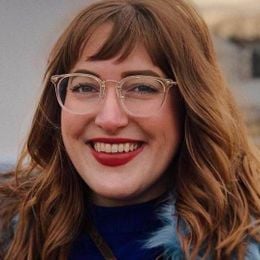 Katie Moritz
was Rewire's senior editor from 2016-2020. She is a Pisces who enjoys thrift stores and pho. Follow her on Twitter @katecmoritz.