Alone for the Holidays? Here's How to Enjoy It
There's lots of external pressure to be surrounded by loved ones for the holidays.
by
Kelsey Yandura
If the holiday season is centered around "togetherness," what are you supposed to do if you're spending it alone?
Whether you're flying solo for financial reasons, avoiding family drama or saving up vacation days, the idea of being alone for a big holiday can be intimidating.
But that doesn't mean you can't turn it around. Jodie Stone of Denver was alone last year for Christmas.
"I don't spend Christmas with my family, and all my friends were out of town," she said. "At first, I was a little nervous, but then I started seeing it as a fun challenge."
Holidays put a lot of pressure on 'togetherness'
Every year around the holidays, there's a lot of talk about what everyone is doing, where they're going, who they're going to be with. It adds stress to an already stressful time of year, said Amy Morin, speaker, author and psychotherapist.
"If you don't have a handful of people or a family to spend time with, it can get extra lonely," she said.
The commercialization of the holidays can also exacerbate the feeling that they "should" be spent at a large gathering.
"Everyone on TV looks happy, smiling and giggling," psychotherapist Ibinye Osibodu-Onyali said. "It feels like we're supposed to be surrounded by family, even though some people don't have family or their families aren't functioning the way families should."'
[ICYMI: What If Your Family's Holiday Traditions Don't Align With Your Values?]
Check your expectations
If there's one thing the holidays bring front and center, it's high expectations.
This is supposed to be the best day of the year, right? You're supposed to feel happy and cozy, right? You're supposed to feel gratitude and generosity, right?
Maybe you're not supposed to feel or do anything, Osibodu-Onyali said. Instead, she suggests releasing your expectations beforehand.
---
"Be curious with yourself and just let the day unfold as it unfolds," she said. "Live your life in accordance to your own life and your own values, whatever those are."
Clinical psychologist Elaine Rodino told Psych Central something similar: "There's this idea that it's supposed to be perfect, and if it's not, the person asks, 'What's wrong with me?'"
If you start to notice yourself doing this, she recommends de-romanticizing the day and adjusting expectations.
Practice your version of self-care
The cure for a weary holiday soul? Osibodu-Onyali says a healthy dose of self-care can do the trick.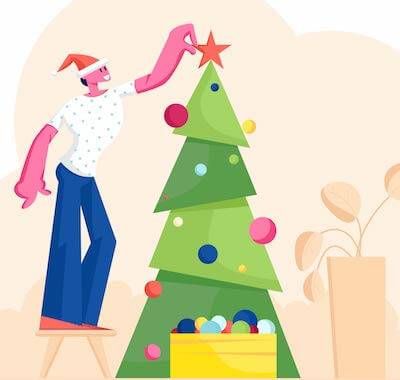 "It doesn't have to be a big financial burden," she says. "Cook yourself your favorite meal or watch a funny show... Practice deep breathing, journaling, whatever feeds your heart, mind or soul."
When Stone woke up on Christmas morning, she did exactly this.
"I slept in, made myself breakfast, and started binge watching 'The Marvelous Mrs. Maisel,'" she said. "Oh, and I started making martinis around noon."
When evening hit, she headed to a brewery to read and write.
Connect with someone. Anyone.
Flying solo on a holiday doesn't mean zero human contact. Even if all your friends are out of town, Morin says that reaching out to friends or family on the phone, spending part of the day volunteering or attending a religious service can help you feel more connected.
If that's not your speed, she also recommends planning something fun for the day after.
"Having something to look forward to can maybe lift your spirits," Morin said.
Being alone isn't always a bad thing
Being alone doesn't always translate to feeling lonely. But if you do start to experience the spending-a-holiday-by-yourself blues, remember that you aren't the only one.
"I think so many of us think, 'I'm the only loser in the world who doesn't have a place to go or a family to spend it with,'" said Morin. "But really, probably half the population is in a similar situation."
In an online poll by Very Well Mind, over half of respondents said they "usually" experience loneliness over the holidays, and only a small percentage said they "never" do.
"Sometimes rather than fighting your loneliness or feeling you shouldn't be lonely, it helps to acknowledge it. When we put names to our emotions, it often takes the sting out of it. Just say, 'I'm lonely today, and that's okay.'"
Stone experienced the upside to confronting her loneliness head-on.
"At first, I thought, 'Why am I spending Christmas alone? Why don't I have anyone around me?' But then I realized that it didn't have anything to do with me... I was just internalizing my own insecurities."
"In the end, it was a great Christmas," Stone said. "It was a great challenge — I felt present, I got to have a lazy day and I feel like a stronger person."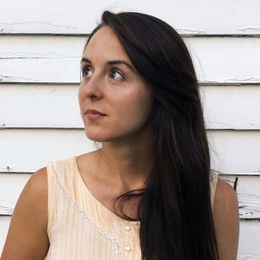 Kelsey Yandura
 is a freelance writer, editor and journalist based out of wherever the nearest library is (usually Denver).