When You Don't Agree, How to Talk About Politics
by
Katie Moritz
Soon after the election in early November, the internet memes started flying—a lot of young people were dreading heading home for the Thanksgiving holiday because of possible political conflicts with family. And with changes to the political landscape happening fast these days, there continues to be a lot to talk about—or not talk about, depending on the kind of family you have.
Whether your family discusses everything or avoids sensitive subjects, two experts on family relationships have advice for making sure your next conversation about politics doesn't leave a mark.
It's probably best to talk about it
Every family dynamic is different, but a lot of us practice the old social more of avoiding discussions of politics and religion, said Pennsylvania-based family therapist Barry Jacobs, co-author of "AARP Meditations for Caregivers—Practical, Emotional and Spiritual Support for You and Your Family."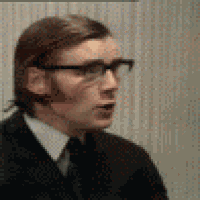 This isn't necessarily a great idea, he said.
"Especially at (this) time when people are really engaged by political conversation in this country, it precludes a pretty big piece of the national conversation from family conversation," Jacobs said.
He recommended "putting out some trial balloons and seeing how it goes." But it's important to remember the purpose of the conversation—to reach a better understanding of one another, not to convince anyone to believe one thing or the other.
If you want to try broaching the subject of politics with your family, talk about it ahead of time, said Dave Decker, a Minnesota-based family therapist who specializes in anger management. Decide beforehand that you will treat each other with respect, even if you disagree.
---
"Make a pact: If things start to get significantly escalated or agitated, we need to take a break, we can come back to talk about it later," Decker said.
Talk in the spirit of sharing ideas
A lot of our political beliefs are very personal to us. When someone disagrees with us, it can feel like a personal attack. Both experts recommended talking about politics from a place of getting to know each other better through trading ideas, not from a place of trying to convince someone else you're right and they're wrong.
"One rule of thumb in communication in general is if you want to be listened to, then listen first," Jacobs said. "Rather than get up on your soap box and get ready to pontificate, the first order of business is really to ask the other person what their thoughts are and what their reasoning is and given them a a thorough opportunity to express themselves."
Decker has seen family members approach political discussions with unhealthy strategies because of anger.
"There are a lot of angry people in this country today," he said. "Anger from my perspective is a normal human emotion—we all experience it. The goal is to handle it as effectively as we can without destroying relationships. Anger is a fact of life, but anger gets distorted and conflict gets distorted."
Three of these "distortions" he sees when families try to talk about politics are lecturing, "ranting and raving" and name-calling.
He defined lecturing as "talking at somebody to make a point or convince someone you're right" and trying to control that person with your diatribe.
"People will dig in their heels and turn you off," Decker said. The same goes for ranting and raving.
---
"People can go on and on forever about (a political opinion) without being interested in the other person's perspective, without being curious about how the other person sees the world around them," he said.
Name-calling reduces a person's beliefs to a simple, derogatory label, like "that's stupid" or "you're an idiot."
Talking about politics like this can actually damage your relationships, Decker said. Political beliefs are "not going to change easily—to expect that having a rancorous discussion is going to change someone's mind, it just wont happen," he said.
---
What ends up happening is that people who say they care about each other or love each other drive each other away."
Accept that you're probably not going to agree
There's an us-versus-them mentality in politics these days, Decker said. It might be relatively harmless on the internet, but this dynamic can hurt families.
Get out of the mindset that "if they have a different opinion, they're the enemy, they're the adversary," he said.  "If you truly care about people in the family, even if you strongly disagree with the way you see things, it's important to not lose the relationship because of the differing perspectives or differing points of view. It's good to get out of the win-lose mentality or right-wrong mentality. There are a lot of people who feel strongly and if people are going to effectively talk with one another the goal really needs to be understanding, rather than 'We need to agree on it.'"
Keep it about the politics
Jacobs said he's seen families use political discussions as a guise to fight about deep-seated family issues. If you "throw out political ideas almost as bait for other family members, it becomes almost like a battle fueled by other family conflict," he said.
Use differences as an opportunity to get closer
One of Jacobs' clients voted for Donald Trump for president, and the client's daughter, who is gay, took her father's decision really hard. She felt personally hurt by her father's support of Trump. Because of that, they didn't talk for weeks after the election, Jacobs said.
"But then they had a series of conversations where they came to a better understanding," he said.
The dad came to understand why his daughter felt threatened by Trump and his party's opinions on the LGBTQ community. The daughter was able to better understand how her father's decision to vote for Trump didn't mean he doesn't support her.
"Through this they actually became closer," Jacobs said. "It was a process that really led them to understand one another. Ultimately it was a good thing."
Know that disagreements are okay
Jacobs' 21-year-old son is very liberal and was a Bernie Sanders supporter, he said. And while Jacobs considers himself to be politically liberal, he's not quite as liberal as his son. Even that distinction is enough to cause conflict within their family. But that's okay, Jacobs said.
"He's going through the psychological process of wanting to be different from me," Jacobs said. "His political views in a way have to be different than (mine). Even though there are shades of difference between our views he has to focus on those differences to feel like he is an adult in his own right.
"In a way I think it's good that we don't see eye to eye. If... budding young adults have differences of opinion (from their parents) it means they're growing up to be their own people and come to their own understanding of the world and that's what parents should want, not for everyone to be in perfect alignment but make up their own minds about how they want to live."
Know when to fold 'em
If you can use these tips to have healthy and productive conversations with your family, great! But sometimes, depending on your situation, avoiding certain topics can be for the best, Decker said, especially if you've tried to talk productively and it's just not working.
---
"Agree to disagree—those three words are incredibly important when it comes to conflict resolution," he said.
For example, Decker and his financial planner don't agree politically, he said, but they really like each other as people. They've decided just to avoid certain topics.
"My relationship with him takes precedence over (discussing) topics that are incredibly important in our country's direction and where we're going as a society."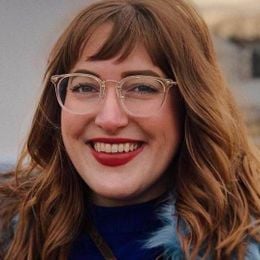 Katie Moritz
was Rewire's senior editor from 2016-2020. She is a Pisces who enjoys thrift stores and pho. Follow her on Twitter @katecmoritz.