Ady Del Valle: A Model for Change in the Big and Tall World
On fashion, body image and living life unapologetically.
by
Chaya Milchtein
As a little girl, I remember my father owning only one suit, which he bought from Nordstrom Rack. As a big and tall man in a world made for shorter, smaller people, shopping for clothing that fit meant one of two places: Lands End or Nordstrom Rack.
Now, I shop for my fiancée, a plus-size woman who wears mostly men's clothing. Back in the big and tall world, I find that while there are a few more options, much hasn't changed.
There are people however, pushing for that change and making great strides every day. People like Ady Del Valle.
Del Valle is a full-figured male model, co-author of "The Other F Word: A Celebration of the Fat & Fierce" and a changemaker in the big and tall world. He has recently been featured in Teen Vogue, Bear's World and others.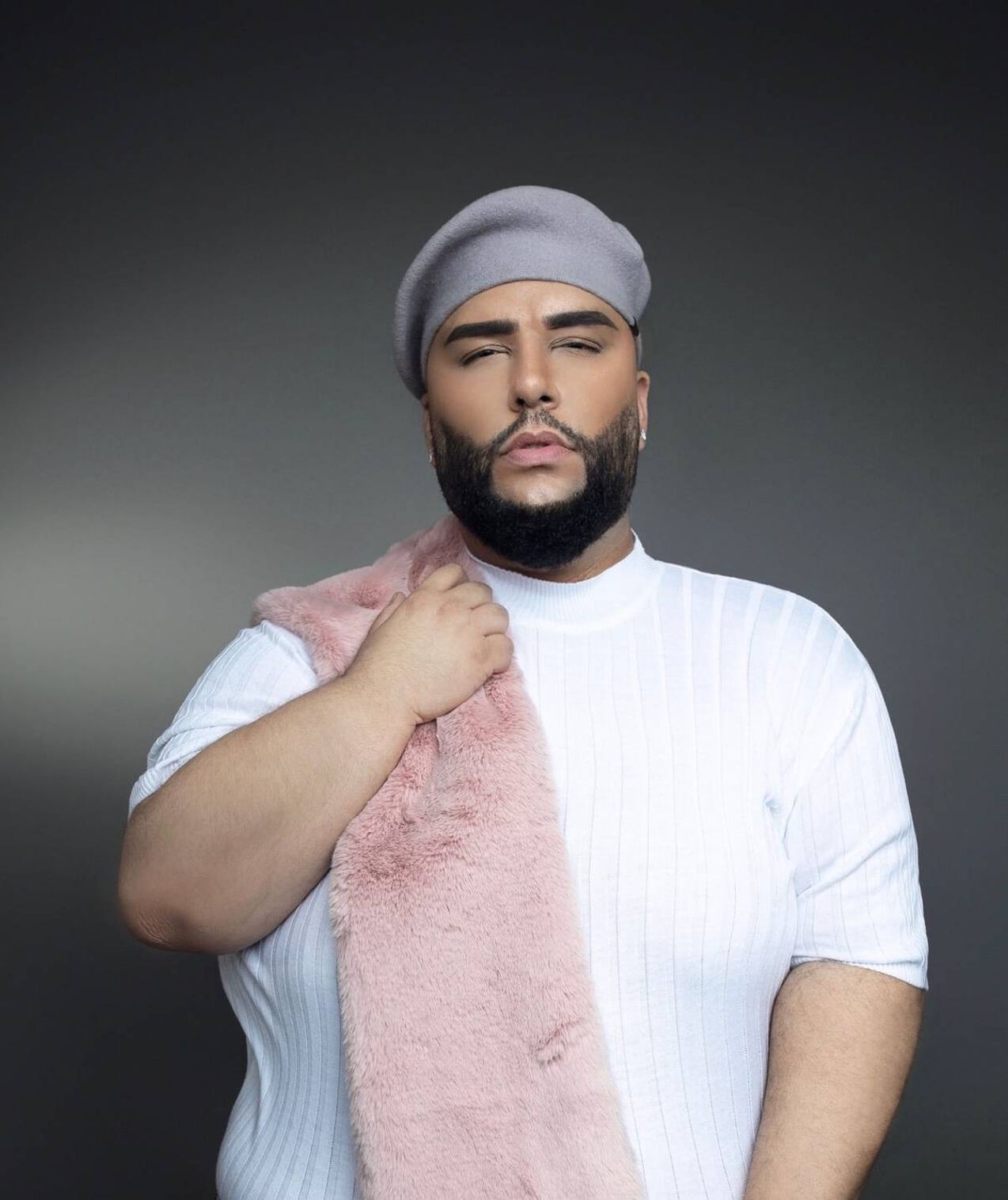 Del Valle is the first plus-size male model featured in a fashion editorial magazine spread. He's had to fight for men like him at every step of his career, fighting for every modeling contract and for every opportunity.
While the plus-size women's industry has been making great strides, big and tall men — and especially men of color — have been left behind. Models like Tess Holiday boast millions of followers, while Del Valle has a following of only 8,000 on Instagram.
And yet, Del Valle is a role model for many. He is a proudly gay Latino man and actively shares photographs and his own struggles to encourage others to challenge their preconceptions of fat people and of themselves.
I recently interviewed Del Valle on his view of changes in the fashion industry, how regular people can make a difference and to find out what advice he has for others who wish to follow in his footsteps.
Rewire: Many people shy away from the camera. You seem to gravitate to it. What inspired you to showcase your love of fashion and body to the world?
ADV: I've always loved fashion so it was a given. Being body positive was a different journey in itself and still is.
---
I got inspired from not seeing people like me represented or seen in fashion or in any other spaces, so I decided to be that for people like me.
Rewire: "Gay culture" historically places an emphasis on thin bodies. As a fat glamorous, edgy, femme, gay man, how did you break that stereotype and internal messaging?
ADV: Yes, unfortunately the gay community can be a tough world to navigate when it's full of praise of thinner or chiseled bodies. I'm breaking those stereotypes by just being me but also taking up space in spaces we are never seen in. Just be me living in my truth as I am. Carefree is enough to shift those stereotypes.
Rewire: How do you see the men's big and tall fashion world changing in the next five to 10 years?
ADV: I'm being hopeful and optimistic, the big and tall men's fashion world is trying to shift but they are moving at such a glacier pace it feels like people want to see more now and not 10 to 15 years from now. Big and tall men want the fashion and representation now. I hope change happens sooner than later.
Rewire: You've been a passionate advocate for fat people of color and specifically Latinx people in the modeling and fashion industry. What changes have you been most excited about? What specific changes do you want to see in the next five years?
ADV: Yes, I try to advocate for so many the best I can. Change I'm excited about is finally, little by little, we are seeing a little more inclusiveness in a lot of areas. We still have a lot of work to do, but the change is happening. I want to see more POC being acknowledged for the same work white people do, also given the same opportunities and praises that are deserved. It motivates us to keep going and do the work.
Rewire: You have a daring sense of style. How do you advise others that are a bit more conservative but want to stretch their style choices?
ADV: I always get asked this like, 'How can someone that's more reserved still be edgy or be more spontaneous with their look?' I always say, 'Start small and with your comfort level.' Example: Sheer top, wear a blazer over it, or that low cut top, layer it with something or pick a pattern and keep the rest of the outfit minimal. Baby steps to be and look cool and still feel comfortable.
Rewire: The fashion industry has been linked to significant waste and adds much to the landfills every year. How do you think you can be fashionable and think of the planet?
ADV: That's super important. This is why I love fashion concepts that recycle pieces and even create new unique pieces out of recycled ones. I think it's important to be aware of our planet, as best as possible. We should do our part by supporting brands that are sustainable and recycle clothing and as consumers make ourselves heard.
---
[ICYMI: Why We Need to Stop Thinking of Our Clothing as Disposable]
Rewire: What do you think a regular person can do to help promote change in the fashion industry?
ADV: Support brands that support you, buy from brands that make things for you and your body. Also let's voice our wants and needs in fashion, make brands and designers listen to us. Also support your plus models and advocates who are fighting for change.
Rewire: What advice would you give to other young fat people who want to become models?
ADV: Be yourself unapologetically, invest in the craft, do your homework and make sure you are doing it all for the right reasons.
Rewire: What, aside from fashion, makes you excited? What else are you passionate about? Who are you as an individual?
ADV: What makes me excited is how models like me are being embraced and loved by so many. I love how, little by little, we are becoming open and supportive; we are becoming of one another. My passion is always going to be shining a spotlight on things -- to shed light on things that don't get enough light. As an individual I'm like everyone else. I want to live fully and leave this world knowing I did my best and hardest in what I do.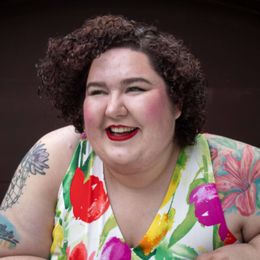 Chaya Milchtein
 writes about cars, culture and queer life. She empowers people to do the impossible and be authentically themselves. Follow her @mechanicfemme.