How You Can Advocate for Yourself at the Doctor's Office
Sometimes doctors just don't have time to listen.
by
Gretchen Brown
Megan Gorman's pain radiated from the lower right part of her abdomen into her back. It was deep and constant. Sometimes, it even affected her ability to walk.
In her 20s, doctors gave her birth control and told her the pain was normal. The medication didn't do much.
She was dismissed in emergency rooms, where doctors told her they didn't see anything abnormal.
"It really affects you mentally," said Gorman, now 39. "Not just the pain. You really do start to wonder, 'Is it all in my head? Is there really anything wrong with me? Am I overreacting?'"
Her story might sound familiar. Many folks don't feel heard by their doctors, and there's a bunch of reasons for that.
There are signs of implicit bias in the medical field. Studies have found that women in the emergency room are less likely than men to be taken seriously and less likely to receive opioid painkillers.
It's not just gender. A 2017 study found that doctors typically implicitly prefer white patients over black patients. Other studies have found racial disparities in care for cancer, HIV, diabetes, kidney disease, mental health problems and pregnant folks.
Even when there's no bias involved, sometimes doctors just don't have time to listen. Most patients are interrupted by their doctor after just 11 seconds.
Doctors are juggling more patients, too: nearly 40 percent of physicians have patient loads they consider "unsafe."
Sana Goldberg, a nurse who practices in New Haven, Conn., says that time crunch has made it imperative that patients take agency in their own medical care.
But that's not something we're often taught.
"We go, we say what's wrong and we're sort of a passive recipient in that exchange," Goldberg said. She's the author of "How to Be a Patient: The Essential Guide to Navigating the World of Modern Medicine."
Misdiagnosis before an answer
One urgent care doctor insisted that Michaela— who asked that we change her name— had a sexually transmitted disease, even though she had never had sex.
Michaela later found out that she had a rare autoimmune disorder. It was discouraging to not be believed about her sexual history.
Betsy King went to urgent care twice, and had to cry for the physician to take a blood test. They told her nothing was wrong.
Two days later, still in extreme pain, she drove herself to the hospital and vomited in the parking lot. She was admitted with a pancreatitis attack, and had her gallbladder removed.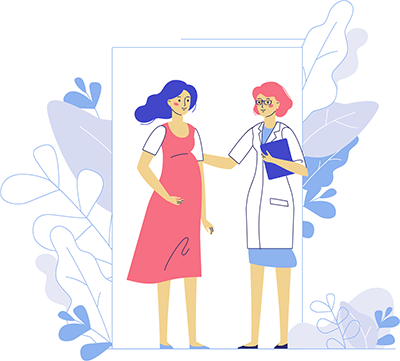 For Gorman, it wasn't until a 2015 surgery to remove a softball-sized ovarian cyst that she finally got an explanation for her pain: endometriosis.
Gorman started researching the disorder and found Nancy's Nook, a Facebook group centered on endometriosis education started by Nancy Petersen, a retired nurse who also lives with the disorder.
So the next time Gorman's pain returned — so badly she was missing work — she had the information to fight for herself. She knew she didn't want any more medication, and she didn't want a hysterectomy. She wanted excision surgery.
Gorman used a directory within the group to find a specialist where she lives in New York. She told him about her pain. This time, the doctor listened.
"His immediate response was 'Well, that's not manageable,'" she said. "He agreed that I needed surgery."
She's still recovering, about a month after the surgery. But the kind of pain she had pre-surgery hasn't returned.
[Read: Do You Know Your Patient Rights at a Hospital?]
Be your own advocate
Not every doctor feels quite as receptive to input from their patients.
Beth Morton has lived with occasional migraines since she was in high school. But four years ago, her condition became chronic — to the point where she was experiencing symptoms every single day.
"I was like 'Alright, something's not right, I need to do this for myself,'" she said.
"It became a puzzle I needed to solve."
With a background in social science research, Morton had the tools to screen out the bad information from the good.
But she's felt like some doctors have treated her like she's scraping information from WebMD — when in reality, she's reading studies from medical journals and following news from migraine nonprofits like the American Migraine Foundation and National Headache Foundation.
There's this meme you've probably seen — "Please do not confuse your Google search with my medical degree"— that has made it on mugs and t-shirts and decorative plaques, not to mention Facebook posts from doctors. It's something that rubs Morton the wrong way.
"I think one of the reasons that so many patients take issue with that is how dismissive it is of the life experience we have as patients, especially chronically ill patients," she said.
As a patient, you know your body better than anyone.
Research, then, is a way for many patients to feel like they're participating in medicine — to feel like they have a hand in their own health.
Write an elevator pitch
Goldberg said research can be helpful, especially when you're weighing whether your pain is an emergency. But she recommends channeling most of your energy not into research, but into thinking about how to describe your symptoms to your medical provider.
"Really focus on what you've been experiencing, and think about it dynamically," she said.
[ICYMI: How to Make the Most of a Visit to the Doctor]
Think about the duration and quality of the pain. How you'd describe it if someone asked when it started. If anything has relieved it, and if anything has made it worse. Prepare an "elevator pitch" of sorts.
The more you can describe it, the better you're going to be able to work with your physician.
While most feel a little nervous around folks in lab coats, there might be times when your provider makes you feel intimidated or actually isn't listening to you.
If the communication isn't working, it's totally OK to switch physicians, Goldberg said. And it's always OK to get a second opinion, especially when things are more serious, or you don't feel satisfied by a diagnosis.
Gorman has and will switch doctors when she doesn't feel supported. She says if a doctor isn't working with you, keep moving. There will be someone who will.
"I prefer a doc who is very straightforward, tells me exactly what they think, but also speaks to me like I'm an intelligent person and not an idiot simply because I'm not a doctor," she said.
Where Morton lives in Vermont, she can't be too choosy about specialists. But she does ask around about the doctor's reputation, and how well they work with patients. She ultimately likes a doctor who treats their patients like a partner, not someone to delegate to.
Community helps
She's also changed the way that she talks to doctors when she brings up new treatment options that she's researched.
She'll tie it into research the physician has already done. Or, she'll mention that a friend at another major clinic has tried the treatment already.
It has also helped her phrase her information as a question, as an option, rather than being too assertive.
"Making it more like, 'What do you think?'" she said. "So it kind of puts it more as if they have some power or it's just coming from them as much me, I guess."
Goldberg says it can also be helpful to bring someone with to your appointments. It doesn't have to be a partner, or a parent. She's even heard of women who take their friends with them to get an IUD.
They can help you catch any information that falls through the cracks, and be an advocate of sorts. They can also be a support system when things are tough.
---
"It's so important to have somebody who's your health advocate in life," she said.
Managing a chronic illness can be exhausting. Morton spends much of her days just communicating with her doctor's office, her insurance company and her pharmacist. She hasn't found an answer yet.
But she has found community on Twitter and through her blog, along with lots of resources for folks who are also living with migraines.
Staying informed about her condition doesn't cure it. But it helps her feel like she has a hand in her own health.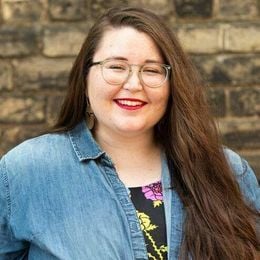 Gretchen Brown
is an editor for Rewire. She's into public media, music and really good coffee. Email her at
[email protected]
, or follow her on Twitter @gretch_brown.