Adriana Rimpel: From Don't Believe the Hype to The Lowertown Line
by
Levi Weinhagen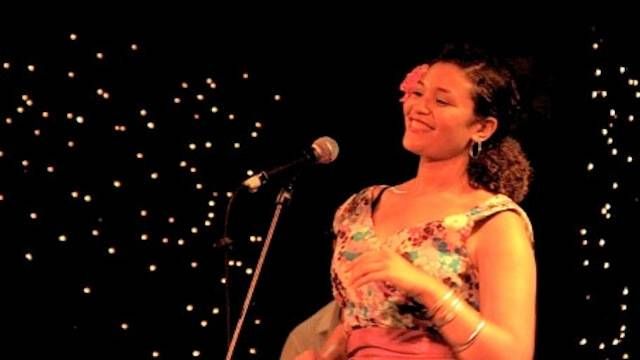 "Once you're part of the Malamanya family you're never really not anymore."
In the run up to the live taping of The Lowertown Line featuring the band Malamanya, I got the chance to have a conversation with lead singer Adriana Rimpel, who is not new to tpt.
Before Malamanya, Adriana Rimpel was a part of Don't Believe the Hype, a show produced by and for youth of color that ran 10 seasons on Twin Cities Public Television. Don't Believe the Hype tackled numerous issues and empowered young creative people in the Twin Cities.
"On Don't Believe the Hype, when you had an idea or comment, people listened to you."
Interning on Don't Believe the Hype was Adriana's first experience in the media. She was super curious about equipment and shooting but may not have pursued what she ultimately went to school for--photography--were it not for that early exposure. Adriana was impressed with how much the young people were listened to in the creation of the show. It was influential and gave her confidence.
"I feel like I was kind of that last thing that solidified [Malamanya]."
Malamanya was Adriana's first introduction to singing in public. The band had been together for a few years and was looking for a singer. Adriana was a Teacher's Aid at the Minneapolis College of Art and Design (MCAD) where someone who had heard her sing on a track for an in-school project and he suggested she connect with Tony Schreiner of Malamanya--because the band was looking for a singer. Her first interview with Tony went so well he almost forgot to have her sing.
"I want people to be able to be present and connect with something that's alive in that moment."
According to Adriana, because Malamanya is made up of people who are almost all from Minnesota they are able to create traditional Latin American music that connects with Midwestern audiences. There's this idea that people bring their various stresses and tensions of the day with them to a show and it's Adriana's hope that they can let that stuff go during the show and perhaps even come away from a show feeling cleansed in some kind of emotional or spiritual way.
When asked about her idea of success for the live taping of The Lowertown Line, Adriana said, "I feel super successful and bewildered that we even got asked to do this whole show. So, I guess if everyone has a good time and we create good vibes the same as when people come to a regular show, that'll feel like success."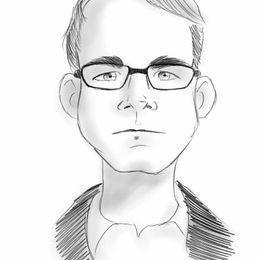 Levi Weinhagen
 Weinhagen, Rewire Engagement Coordinator TPT Alter-Ego: The Newbie Levi is absurdly excited about helping amazing people and organizations make awesome, fun, and funny live and digital projects with tpt. Prior to joining the Rewire revolution, Levi spent the past chunk of years with the Minnesota Historical Society and Science Museum of Minnesota helping connect young people with ideas new and old. Additionally, Levi has been collaborating with creative weirdos for the last decade as a theater maker, comedy writer, performer, and occasional arts journalist. He is the co-founder of the all-ages theater company Comedy Suitcase. Levi is also the host of "Pratfalls of Parenting", a weekly podcast about the relationship between being a maker of cool stuff and being a parent. Instead of sleeping, Levi is an art & culture consumer, compulsive exerciser, social media obsessive and dad. Let the wild rumpus start!