Meet the People Demanding Accessibility in Outdoor Sports
by
Rachel Crowell
With more than 3 billion public land and marine acres in the U.S., it seems as if there should be more than enough outdoor space for everyone.
But a lot of groups face barriers to spending time in the outdoors—barriers related to proximity, race, socioeconomics and body size. But, in the past few years, diverse groups of people have been rising up and claiming their space in outdoor recreation, both on social media and in the real world, according to the organization Diversify Outdoors, which works to amplify their voices further.
Here are a few of the organizations and influencers who are trying to broaden the definition of "outdoorsy."
Outdoor Afro: "Where Black People and Nature Meet"
The idea for Outdoor Afro was born during a conversation founder Rue Mapp had with one of her mentors.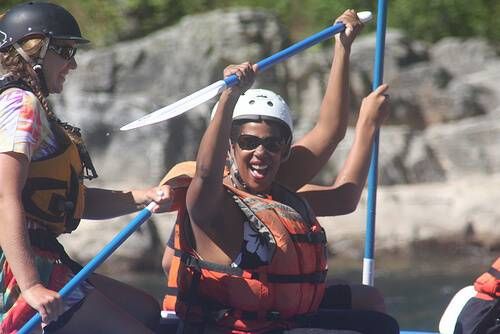 "If time and money weren't an issue, what would you be doing professionally?" her mentor asked her.
Mapp, who grew up "in nature" on a family farm in Lake County, California, recognized that the black community "had a visual representation problem" in outdoor recreation. In 2009, Rue Mapp created the Outdoor Afro blog that has since evolved into a national non-profit organization that hosts outdoor events in 28 states.
Outdoor Afro emphasizes community connections and the healing power of nature.
"The trees don't know that you're black; the birds don't know how much money is in your bank account," Mapp said.
Her organization offers what it calls "healing hikes." The first one was held after the 2014 shooting of Michael Brown in Ferguson, Missouri. With "police-involved violence… becoming part of the national discourse," she said, she realized "there had to be something we could do."
Healing hikes feature yoga as well as breathing and intention-setting exercises. Sometimes they lead to discussions of the events that precipitate them, but they also provide "relief of the stress around those topics," Mapp said.
Outdoor Afro's events draw people of all ages—"from babies in backpacks to grandparents"—and professional, racial and ethnic backgrounds.
"We're really multigenerational… and whole-community invested."
Fat Girls Hiking: "Trails Not Scales"
Five years ago, Summer* started hiking regularly and grew frustrated by the lack of body diversity and positivity she saw in the outdoors and outdoors-focused online communities.
In response, she "created Fat Girls Hiking on Instagram to document the hikes and outdoor activities my partner (at the time) and I were doing," she said in an email to Rewire.
Fat Girls Hiking, now also a Facebook community and a website, hosts body-positive group hikes for people of all sizes and genders in Portland, Oregon, Seattle, Minneapolis and Knoxville, Tennessee.
The group activities aim to "combat toxic diet culture," Summer said. "Our guidelines on our hikes are: No diet talk, no weight loss talk and no body shaming… No one is ever left behind.
"We want to foster a space where people can show up to a hike and be able to celebrate what their bodies can do."
Paradox Sports: "Opportunities That Defy Convention"
Jessica Sporte, whose leg was amputated during childhood as the result of a tumor, is a program lead with Colorado-based Paradox Sports, an organization that provides adaptive rock climbing opportunities for people with disabilities.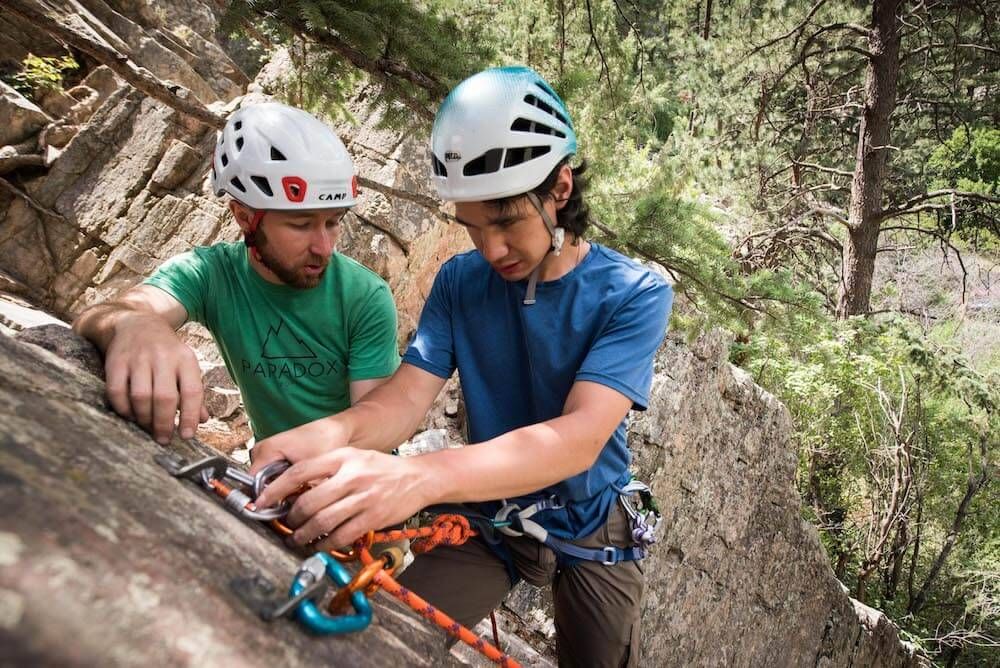 She's new to the position, but she's has been involved with the organization for years–first as a participant and then as a volunteer.
"(Paradox) taught me how to tie a knot, climb, belay, and become an independent climber," Sporte said in an email to Rewire. "That's one of the things that really drew me to Paradox: they not only provided me with climbing opportunities, but they made it so that I did not have to rely on them in order to climb."
Besides supporting local adaptive climbing clubs and providing adaptive hiking trips to locations around the country, Paradox Sports also has its own adaptive climbing initiative.
This program, which is supported by North Face, provides climbing facilitators with training and equipment to offer climbing courses to people with disabilities. Paradox Sports has facilitated over 45 of those courses in 24 states, creating welcoming spaces where climbers with disabilities can succeed.
To Sporte, the group's mission "means sending the route no matter the perceived limitations; whether you're missing limbs, sight, use of limbs, or have limited use of what society would call 'normal functioning,'" Sporte said. "It means learning your own body and being in tune with your own ability to an intense degree; understanding how that missing limb or unused limb is going to affect your balance point,... or how to use holds differently based on limited range of motion."
*Summer asked that her last name be withheld.