A Letter to Black Girls Who Feel Like Giving Up
"Your healing will begin where your comfort zone ends."
by
Danielle Broadway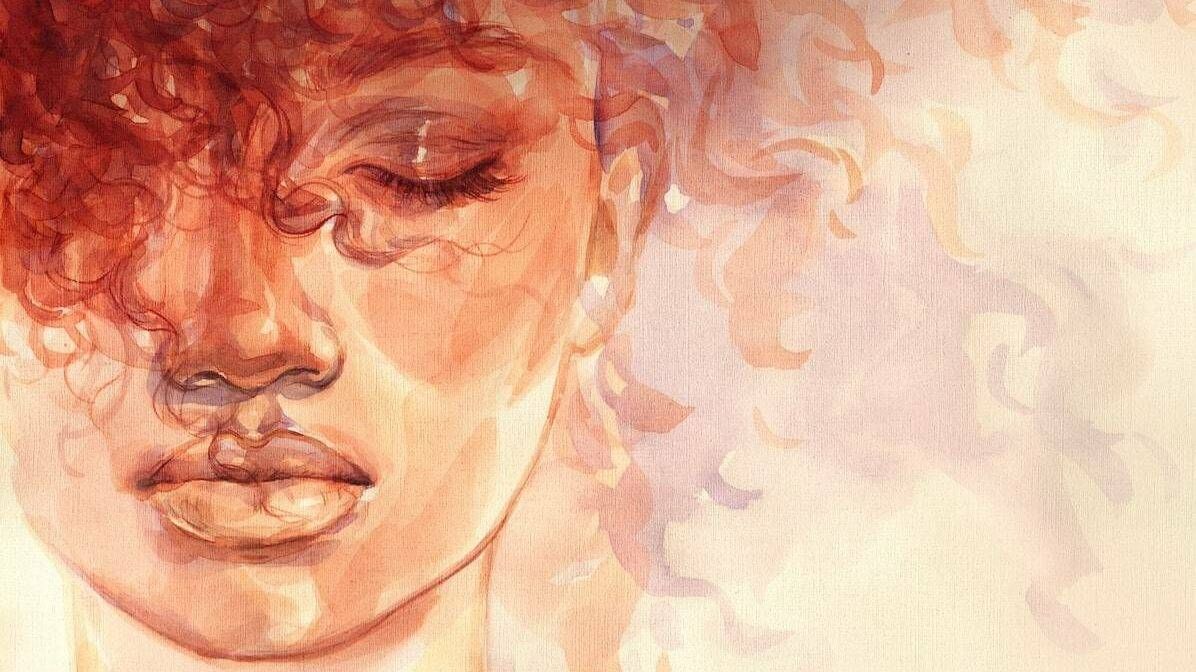 Editor's note: The following article contains graphic descriptions of self-harm that some readers may find triggering.
---
"Sometimes people try to destroy you, precisely because they recognize your power — not because they don't see it, but because they see it and they don't want it to exist."

— bell hooks
To every smart, beautiful and resilient Black girl:
I'll never forget the day I learned I wasn't beautiful under the societal gaze of America. I was 7 years old.
The memory is firmly woven within my trauma. My classmates and I were all lined up to play kickball. The kids at the back of the line played and joked until it was their turn to kick.
I was the little Black girl with multicolored barrettes in my hair, and I was standing next to a white girl named Crystal and a white boy named Ryan. 
Ryan and Crystal were dancing and laughing. Ryan twirled Crystal round and round with her blonde hair blowing in the wind. I smiled as I eagerly watched how much fun they were having.
"Dance with me next!" I called to Ryan.
He stopped twirling Crystal and glared at me with an expression that I could live a million lifetimes and never forget.
All the warmth he had for her vanished when he looked at me, and what took its place was cold. It was the first of many times I would experience this look.
He hated me, but he didn't even know me. We were kids — there were so many things we had yet to learn, but somehow, he knew already that he hated me. 
"Who would ever want to dance with someone as ugly as you?" 
The words shot like venom out of his mouth, and I didn't know how to process them. Crystal and another girl nearby just looked at each other, then at Ryan, seeming puzzled.
I felt my knees threatening to buckle, I was too shocked to even process how cruel he was, too young to understand modern-day racism. I had learned about racism from what my parents told me about slavery, but I didn't know this. 
I didn't know what it was to be hated and scorned as a Black woman until that day, and while it was the first day, it wasn't the last.
My dear sweet and benevolent Black girls, you will be faced with seemingly insurmountable odds, you will tread through troubled waters, you will be riddled by the Sphinx, torched by hate and tormented by assimilation and erasure.
Too often, you will have to be the first and last person to love yourself.
Too often, people — sometimes even your own people — won't want you.
Too often, you won't want you either. 
I know these things because I have lived and survived them myself, but it wasn't easy. I barely survived. But I did survive.
I made it, and my phenomenal Black girls, I believe you can too.
---
"Caring for myself is not self-indulgence. It is self-preservation, and that is an act of political warfare."

— Audre Lorde
It took me so long before I learned that feeling sad, angry, lonely, depressed and lost are not stereotypes for Black women to be pigeonholed into anymore. 
I felt guilty and ashamed of my depression and the stigmas that would come with them. While, all along, those were things that made me human. 
The intergenerational wounds and trauma from the Black women who came before us have conditioned us to always be presentable. We've always had to prove to white society that we were just as smart and dignified. 
Black women, especially, have had to dismantle the stereotypes of the always-confrontational and overemotional Black woman.
So, our mothers and their mothers have trained us to smile and never "act ugly," in order to prevent white people from having the opportunity to call us animalistic and emotionally unintelligent. 
The truth is, we were being prepped to put our humanity aside and perform perfection and confidence or lose everything. 
Black women are forced to carry the weight of the world while smiling sweetly and never making too little or too much noise.
Silence deems us to be brainless, while loudness makes us ghetto, so we must aim for a fantastical realm that lies somewhere in between. However, that realm is unattainable.
---
In the aftermath of slavery, our genetic codes were embedded with a predisposition to trauma and depression that many seldom know about. 
In Post Traumatic Slave Syndrome, Dr. Joy DeGruy uncovers how the trans-Atlantic slave trade and resultant history of anti-Blackness in the U.S. have marked Black Americans who are descendants of slaves for a higher likelihood of suffering from depression, anxiety, low self-worth and even self-harm.
The pressure to save face for a judgmental society while suppressing emotions, combined with a predisposition for mental health problems, is actually what causes us to suffer the most. 
For Black women who have been raped, beaten and faced with a complexity of struggles from an intersectional experience of Blackness, this cycle is even more devastating.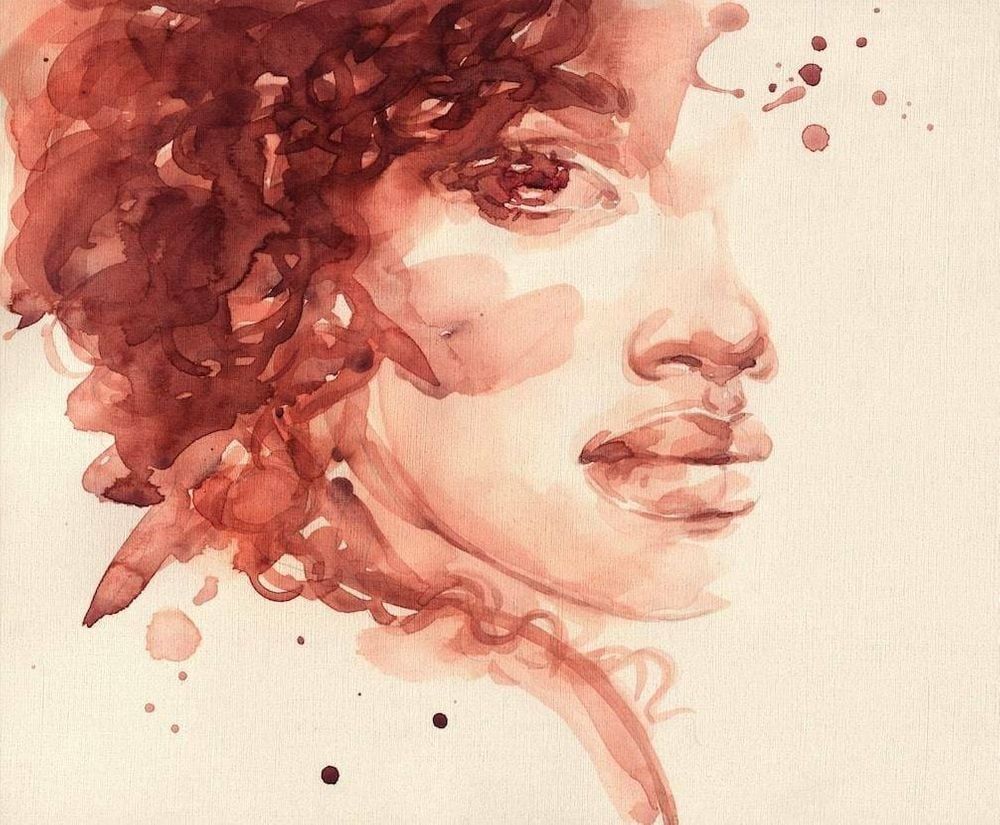 The unrealistic expectations to prove our humanity, the same tool that slave owners used years ago, is still haunting Black communities in many ways.
When I look at you, my wonderful Black girls, I see autonomous people capable of determining who they want to be and how they want to express themselves despite intergenerational trauma and psychological brainwashing.
I was brought up in a religious household and told that women were only valuable as nurturers, that I had to smile, keep my legs closed and never question authority, especially when it came from a man. 
I hated the version of myself that I had to be, but didn't want to disappoint my family. I wanted to be OK, but I wasn't. I was miserable.
In my attempts to handle my own depression, I cut myself.
I would grab a strip of staples from my mother's arts and crafts drawer and cut my arm until I saw blood and all of the intensity of my emotional pain turned numb. Then, I could go on being the well-behaved Black girl.
However, the depression always came back, and I would continue to cut.
---
Listen well, don't wait for others to change or the world to shift around you. Cutting or other forms of self-harm may grant you a false sense of control, but it's not real.
Your healing will begin where your comfort zone ends. I waited for years to step outside of my destructive cycle. My firmest advice is to reach out to resources and don't quit, even if you're afraid.
Sometimes change is scarier than death, but there is a better life on the other side.
My young, wonderful Black girls, if not already, you may come to the same crossroads in your lives.
There will be the you that society has molded, the you that your family has molded and the you that you are compelled to be. Then there will be the version of you that will set you free, unbinding you from the shackles of intergenerational trauma.
No, it will not eliminate the oppression that you will endure, but it will grant you the liberty to live on and find meaning in spite of it.
This article is part of a series to bring awareness to the issue of suicide. For more, visit our Suicide Prevention Awareness page.
If you or someone you know may be considering suicide, contact the National Suicide Prevention Lifeline at 1-800-273-8255 (en Español: 1-888-628-9454; deaf and hard of hearing: 1-800-799-4889) or the Crisis Text Line by texting 741741.
You may also find the following resources helpful: Resources for Black Women Seeking Mental Health Support; Online Mental Health Resources for Black Women; Blk Girl Culture's Positive Affirmations; Black Therapy Central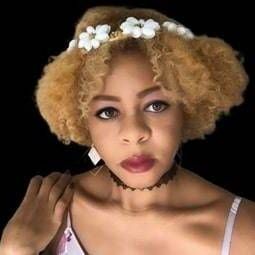 Danielle Broadway
 is a writer, editor, MA student, activist and educator who is inspired by her family to make social change in the classroom and beyond.