Won't You Be Our Neighbor? Celebrate Mister Rogers with Us!
by
Maribel Lopez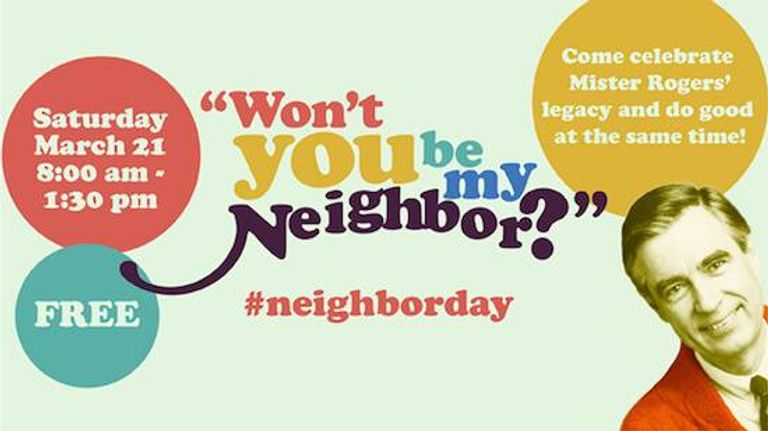 You're invited to the 4th annual Won't You Be My Neighbor? Day celebration on Saturday, March 21!
Celebrate Mister Rogers and do good at the same time! Bring a canned food item (for Minnesota FoodShare) and join us for some fun, neighborly activities including:
Meet Daniel Tiger (top of the hour 10 a.m. - 1 p.m.)
Coloring activities and balloons*
Watch Mister Rogers' Neighborhood and Daniel Tiger's Neighborhood next door at Trylon Microcinema (8 a.m. - 10 a.m.)
Storybook readings
Photo opp with the giant cardboard trolley
Free coffee from Peace Coffee*
Free snacks*
*while supplies last
Details:
WHAT: 4th Annual "Won't You Be My Neighbor?" Day
WHY: To celebrate the legacy of Mister Rogers
WHERE: Peace Coffee Wonderland Park 3262 Minnehaha Ave. S. Minneapolis, MN 55406
FREE: The event is FREE and open to the public. You're encouraged (but not required) to bring a non-perishable food item. All items will be donated to Minnesota FoodShare to help restock MN food shelves.
Presented by: tpt, PBS KIDS on tpt, Mark Grunewald (Alerus Mortgage) and Peace Coffee.
[gallery columns="3" size="large" ids="5149,5148,5147,5146,5145,5144,5143,5142,5141,5140,5139,5138,5137,5136,5135" link="none"]

Maribel Lopez
 is a lifelong public media fan and as director of Rewire, oversees the site's strategy and operations. When she isn't catching up on the latest digital publishing trends, she enjoys traveling, flamenco dancing and going on adventures with her doggos.