5 Healthy Habits to Set Before You Turn 30
by
Katie Moritz
Between new jobs, new relationships and new cities, a lot changes in your 20s. But you can channel some of that upheaval into setting new healthy habits for yourself. Why now? Because the habits you set during that time—good or bad—will likely stick with you, said Fred Rottnek, family doctor and director of Community Medicine at Saint Louis University School of Medicine.
"Everything from developing an exercise pattern, to eating habits, to how much time do you take for vacation, the 20s are really a time to develop those positive health habits that will stay with you throughout your lifetime," he said.
"What happens is people reach their late 20s or 30s (and) people make families and get busy at work and it's hard to change habits at that point. Once you have other people you have to take care of, life gets more complicated."
What are some ideas for where to start? Rottnek and Carl Olden, a Washington state-based family doctor and board member for the American Academy of Family Physicians, shared their top health goals for twenty-somethings.
1. Exercise regularly
To Rottnek, this is the single most important habit someone in their 20s can form. If you're overwhelmed by the rest of this list, this is a good place to start.
Often people in their 20s, especially their late 20s, will talk about how their metabolism has slowed down—maybe they've gained some weight or aren't as athletic as they used to be. But that's likely not linked to metabolism, Rottnek said. Metabolism doesn't start to significantly slow down until later in life.
Really, we just become less active as we leave high school or college and get settled into our careers, especially former student athletes, and we might not be changing our eating habits to reflect that.
"I think that's sometimes what people ascribe to a change in metabolism" in their 20s, Rottnek said. "It might be more a change in activity at that point."
That's not to say weight gain isn't super common during this time. Most people "put on more weight between 18 to 29 than they do the rest of their life," Olden said.
The young adults Rottnek sees in his medical practice often don't exercise enough—they're usually putting it off because they're busy. People new to their careers work hard all day, and typically have active social lives.
Because of that, they usually don't get enough sleep (we'll talk about that in a minute) and they're not making time to exercise.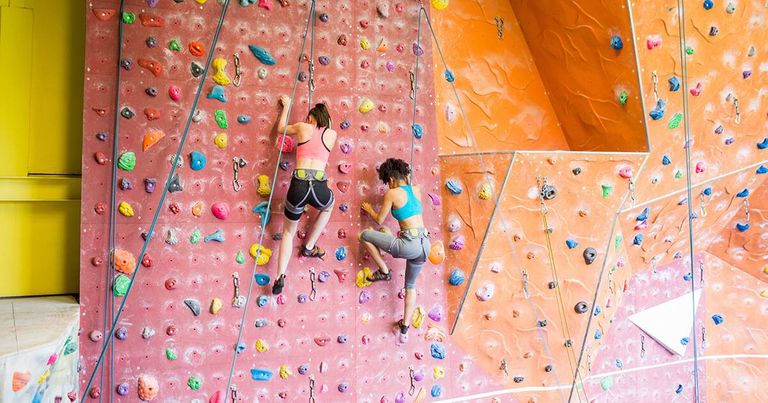 Setting an exercise regimen you don't have to think about (and that you actually enjoy doing) is the way to combat this, he said. Making it a habit means you won't "have to think too hard about exercising when (you) roll out of bed in the morning or (you're) driving home at night," Rottnek said. Instead of wondering "Do I really want to exercise today?" it'll be automatic.
"It doesn't have to be crossfit and it doesn't have to be something killer," he said. Just "something where you get the heart rate up for half an hour, get those muscles moving and the brain slowing down a little bit."
If your full social calendar is preventing you from working out regularly, invite your friends along with you. Take a walk or go rock climbing together. Getting creative about hanging out keeps relationships fun and interesting, too.
"You don't always have to do your socializing when you're eating or drinking or in a bar," Rottnek said. "Take care of yourself and also catch up with friends."
2. Sleep well
Between working hard and going out, it can be hard to get enough sleep during your 20s, especially if you get your energy from spending time with others. Unfortunately, researchers continue to discover new ways in which lack of sleep negatively effects health in both the short- and long-term, Rottnek said.
Now that you're not partying or pulling all-nighters at school, this decade is a good time to figure out how many hours of sleep you need and what routine works for you. It can be really hard to set new sleeping habits, so start as soon as you can.
3. Watch your substance use
In addition to his medical practice, Rottnek also studies addiction. Between the ages of 18 and 30 is the time "when people are at the greatest risk of developing substance use disorders or substance use issues," he said.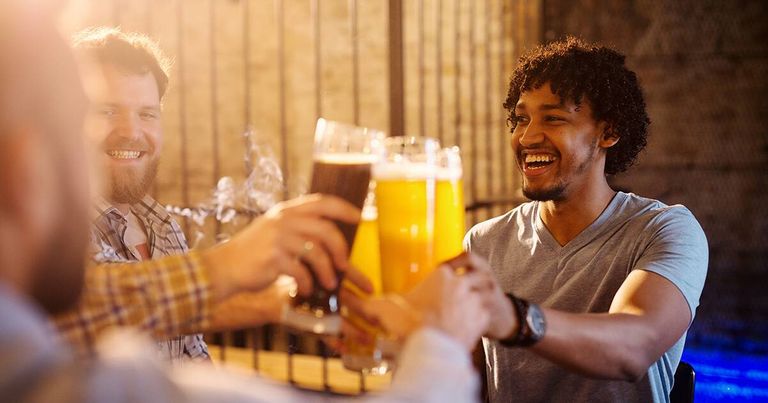 "That's the area that we're seeing the biggest increase when we're looking at the opioid epidemic or opioid overdoses," but it's also a typical window for establishing substance habits of other kinds. Going out—one of the most fun things about your 20s—can often result in binge drinking and smoking.
And while "folks in their 20s aren't thinking about dying," Olden said, 18- to 29-year-olds are far more impacted by traumatic injuries due to driving under the influence than any other group.
Be mindful of the ways in which you use substances, and make sure you're getting the mental health help you need.
"If you have a disposition or vulnerability for mental illness, it often shows up between 18 and 35," Rottnek said. "In your 20s, keep an eye on how you're taking care of yourself as you're adjusting and creating your own identity in the world."
4. Have safe sex
Ideally, you've been practicing safe sex since you became sexually active. But, if not, set those habits now. Both sex partners are responsible for guarding against sexually transmitted diseases and unwanted pregnancies. Make sure you're using a contraceptive method that works for you and you're sticking to it. Know your STD status and be transparent about it when you're having sex with a new partner.
On the other hand, your 20s might be when you start thinking ahead to a pregnancy, Rottnek said. If that's the case, on top of practicing safe sex, talk with your doctor about your interest in becoming pregnant in the next few years, he said. Your doctor will help you make sure "the rest of your life is in order"—that you have healthy eating and exercise habits and that you're taking the right vitamins to set you up for a successful pregnancy down the line.
And get tested for cancer of the cervix, if you have one. It's the only cancer you need to be tested for in your 20s, Olden said.
5. Get a doctor
Okay, this one's not really a habit. But Rottnek said it's important to find a health care provider if you don't already have one.
Developing that relationship now means you'll be able to get the help you need sooner when health issues do arise.
"Just get established with someone, so if you do encounter health problems or if you do have a chronic illness you can have that relationship established so you're not showing up when you're in distress," he said.
And if you don't have health insurance, do the legwork to get the coverage you need. If you don't get coverage through your work, check out the health insurance exchange, though high premiums and deductibles can leave some people feeling priced out of the health care system, Olden said.
"Get that kind of stuff taken care of" when you're not in crisis, Rottnek said. "I always say, save the brain cells for emergencies."

Katie Moritz
 was Rewire's senior editor from 2016-2019. She is a Pisces who enjoys thrift stores and pho. Follow her on Twitter @katecmoritz.