Is a 401(k) Withdrawal a Good Way to Pay Off Debt?
by
Gretchen Brown
Madison and her husband had just gotten married and moved to Boston for grad school when the bills started adding up.
The rent was steep. And she had to find some way to pay tuition.
"We just found out that our supply of money ran out really really fast," she said. "As kind of a stop gap to not pay more loans, we ended up cashing out my 401(k)."
Stories like Madison's — using retirement savings just to pay the bills — might seem drastic. But they're common.
One in four Americans age 18 to 34 have made an early withdrawal from their 401(k), according to a new Merrill Lynch/Age Wave survey.
At 27, Madison only had about $5,000 in her 401(k) account. She used the money to pay rent and other bills, as well as some of her grad school tuition.
"I totally thought it was worth it at the time," said Madison, who asked to use a pseudonym for privacy. "We had to take out more student loans anyway, but at least $5,000 isn't $10,000."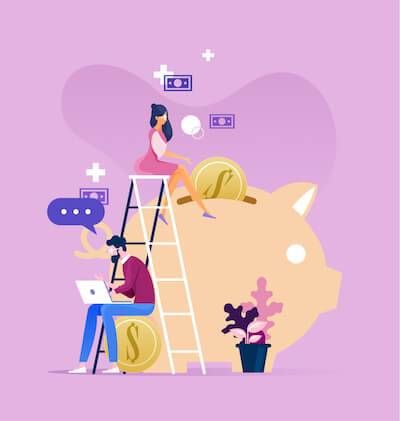 In 2015, 30 million Americans tapped their 401(k) accounts to pay for an unexpected expense, according to a Bankrate.com survey that year.
The problem? Because 401(k) accounts are meant for retirement, you'll get penalized for withdrawing the money any time before age 59 and a half. Typically, the penalty is 10 percent of whatever you're withdrawing.
Like any income, you'll also get taxed on it. That amount depends on your tax bracket.
Pretty soon, that $10,000 withdrawal isn't adding up to much at all.
Only option?
Liz found this out the hard way.
In her 30s, she was married to a man battling gambling and alcohol addictions.
She racked up $40,000 in credit card debt, because there wasn't enough money in the bank to cover their expenses.
Liz called the credit card company to negotiate the balance. Their agreement: they'll forgive half, if she can pay the other half.
She decided to withdraw the money from her 401(k). She ended up needing more money than she originally anticipated.
"The trick no one tells you about is that you need to specifically tell them to take out enough for what you're trying to purchase and then enough for the taxes," she said. "That was a lot of paperwork and crying over telling them exactly what I needed."
Taking money out of her retirement felt like her only choice at the time.
But a few years later, she found herself in the same boat.
Her husband had a large amount of debt she hadn't known about. Collection companies threatened to seize everything they owned.
"I was like, okay, well, I have this leftover from the plan that I robbed, let's just close it," she said. "Because I had been through the process, it was easier."
Liz, who asked to use a pseudonym to protect her privacy, said that taking money out of her 401(k) the first time might have set her up to do it again and again.
Looking back, she would have been better off paying that initial debt with a payment plan, she said.
[Read: Been Dating for a Bit? Time to Talk Finances]
Something to consider
Liz is now 48, divorced, and a single mom to two teenagers. She hasn't had a credit card in eight years.
While that alone has made it easier to manage her money, it doesn't mean there's always enough.
She's thinking about withdrawing from her 401(k) account again.
Her car is aging. She doesn't think she'd have enough discretionary income for both a car payment and an insurance payment on a newer vehicle, and her son is set to start driver's education classes soon.
She could pull $10,000 to buy a used car. She still hasn't decided.
"I don't know. That's why I haven't done anything. I don't want to cry at tax time," she said.
Madison's husband cashed out his 401(k) account just five months after she had so they could buy a second car.
Before he did it, they ran the idea by an employer-provided financial advisor. Because they were still relatively young, he told them, they'd have plenty of time to make that money back.
"He said because we were using it to prevent a loan, it was a good decision," Madison said. "It was totally worth it. We have two vehicles that are totally paid off."
Madison, now 32, is looking into withdrawing from her retirement account again, this time by taking a loan from it. Her current account doesn't allow her to cash it out for financial hardship, and a loan doesn't come with the same tax penalties.
She'd use the money to pay off credit card debt.
Is retirement unrealistic?
The other consideration, of course, is that any money you take out of your retirement account now won't be around when you actually need to retire.
Liz and Madison both felt OK with with it, in part, because they don't see themselves being able to retire in the future, with or without the money.
"I don't think Social Security will be there when I'm able to retire," Madison said. "So whether or not I'm able to live off of my 401(k), I don't think that's possible without supplemental income. I'm gonna have to be working anyway."
Liz said similar.
"I'm gonna have to work forever, sad to say."
While she wouldn't necessarily tell someone not to withdraw from their retirement account, Liz said you should consider all your options first.
A loan from a bank might be a better fit for your situation.
No matter what, make sure you have a plan in place to replace the money, so you're not left worse off in the long run, she said.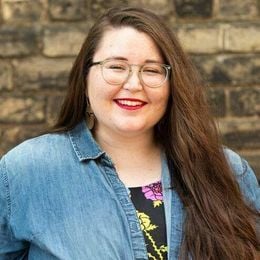 Gretchen Brown
is an editor for Rewire. She's into public media, music and really good coffee. Email her at
[email protected]
, or follow her on Twitter @gretch_brown.