Why the 3-Digit Suicide Hotline Matters
More than 1 in 10 young adults report having suicidal thoughts.
by
Julia Ries
For someone in crisis, calling the National Suicide Prevention Lifeline is the quickest way to connect with a counselor who can provide immediate and life-saving emotional support.
But most of us don't know that number — 1-800-273-TALK — offhand. In an emergency, we'd need to do a quick Google search to find it. While that might not seem like a huge deal, the extra time it takes to find the Lifeline number is precious, and could be the difference between life and death.
Fortunately, though, that process is about to change. In December, the Federal Communications Commission unanimously approved a proposal for a three-digit suicide prevention number designed to ease access to life-saving emergency services.
"A recent report from FCC staff found that an easy-to-remember three-digit nationwide phone number would make it easier for those in crisis to connect to the support they need — and so, the FCC has officially begun to explore officially establishing 988 as that number," FCC chairman Ajit Pai said in statement.
More than 1 in 10 young adults report having suicidal thoughts, a 47 percent increase from 2009, making ease of access to the Lifeline increasingly important. Though it's predicted to be another 18 months before 988 goes live, while the FCC gets feedback from hotline agencies and hear public input, health experts and officials agree that 988 would drastically change the way people with suicidal thoughts seek help.
Ease access and reduce stigma
988 will work similarly to 911 and provide people with more immediate access to help.
"Like 911, it's easier for folks who are in crisis to have an immediate number they can think of and go to," said Van Hedwall, director of programs at San Francisco Suicide Prevention.
And the sooner people connect to emergency services, the more lives will be saved.
Evidence suggests the 1-800 number has been incredibly effective. It's reduced suicide ideation and feelings of hopelessness and improve suicide risk assessment and follow up — an impact experts believe would increase with a three-digit number.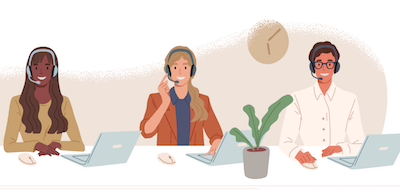 "It just gives more ease to access," Hedwall said.
In addition to reaching more people in crisis, 988 could also help reduce the stigma surrounding suicide and mental health issues.
Unfortunately, many people who struggle with mental health don't get the help they need due to the stigma around mental illness and treatment, said Mayra Mendez, a licensed psychotherapist and program coordinator for intellectual and developmental disabilities and mental health services at Providence Saint John's Child and Family Development Center.
"Because it is easy, free and available, (988) reduces negative stigma and encourages people to reach out without fear of reprimand or being negatively labeled," Mendez said.
And treatment, especially in a critical time of need, can help someone "understand their condition, explore alternative perspectives, develop problem solving options and implement action plans to support well-being," she said.
Public health experts who work at hotline centers expect to receive significantly more calls when 988 becomes active. An increase in calls would put higher demand on crisis centers, and more staff will be needed, the FCC reported. A boost in funding is expected to help cover those costs and ensure people get help within seconds of calling.
[ICYMI: How Social Media Has Made Us More Willing to Talk About Suicide]
What to expect if you call 988
Lifeline is made up of more than 150 local crisis centers across the U.S., all working around the clock. When someone calls the Lifeline, they're immediately connected with a counselor located in the area code of the number they're calling from.
From there, the counselor will get a feel for what's going on. Hedwall says at SFSP, the U.S.'s first suicide crisis hotline, callers are greeted by a friendly person who introduces themself and asks if the caller is having suicidal thoughts.
"That's the first thing out of our mouths," Hedwall said. "We don't mess around."
From there, the counselor assesses the caller's risk and determines the best course of action — to connect them with a local therapist, continue checking in with them or deploy emergency services.
Mostly, though, the counselors are there to talk and listen in a comforting, non-judgmental way.
"This is a place they can go and be heard," Hedwall said.
More to come
The immediate support can be a critical factor in halting life-threatening or self-injurious thoughts and behaviors, Mendez said. That's why public health experts hope that when 988 goes live, it goes live right. Crises centers need to be well-staffed, new volunteers need to be trained and the science-backed counseling styles that are proven to work need to be employed.
Public health workers would also like to see a couple new features.
Hedwall wants callers to be tracked by their geographic location rather than by their area code. Many people use cell phones without a local number. By implementing a technology that can track a caller's general location, it would be simpler to connect everyone with resources closest to them.
Though the national Lifeline offers an emergency online chat service, a national text number could offer younger people — who oftentimes feel more comfortable with texting than calling — another option for getting help.
The FCC is already looking into establishing a national text line.
"You have to think about our nation's youth," Hedwall said. "None of them are calling on the phone, they're texting, and you definitely want them to have access to this line, too."
This is part of a series of stories to bring awareness to the issue of suicide. If you or someone you know needs support, contact the 24-hour National Suicide Prevention Lifeline at 1-800-273-8255.
Additional articles from our Suicide Prevention Awareness series include: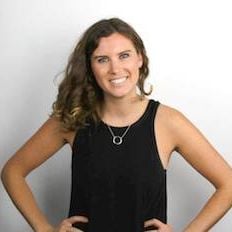 Julia Ries
 is an L.A.-based writer covering health, wellness and life-type stuff for Rewire, HuffPost, VICE and Healthline, among other publications. You can see her work at juliaries.com.