2020 Was the Year of the Micro-Wedding. Are They Here To Stay?
With COVID-19 still a threat, some couples cling to smaller gatherings. Others are planning the large parties they miss, hoping they can make them happen.
by
Gretchen Brown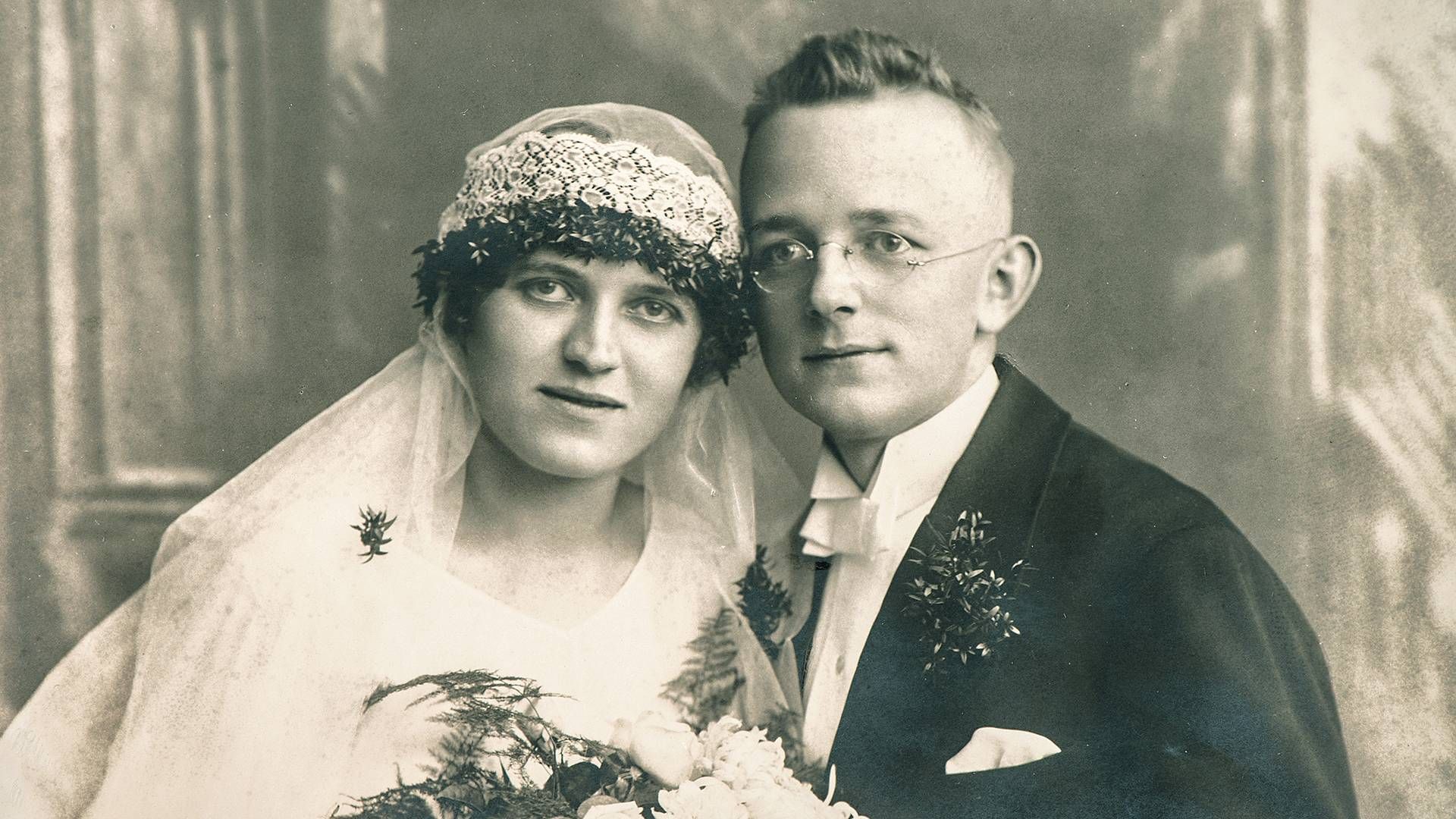 Kathleen Ginevra can picture a fall 2022 wedding in the mountains of North Carolina or Virginia.
But setting plans in stone has been difficult. Even though her date is nearly two years away, the threat of COVID-19 still lingers.
"I feel like we're a little behind just because we can't book anything until we have a venue," said Ginevra, 23.
"And all the venues we like are trying to wait until the pandemic passes to book any more weddings."
Social distancing guidelines and safety mandates changed the way many weddings looked in 2020. What's unclear is how many of these changes are here to stay in the longer term. 
Before the pandemic, U.S. weddings were big: 131 guests on average, with spending topping over $33,000 according to The Knot.
COVID-19 has changed that. The New York Times wedding section, once awash with large gatherings, is now full of elopements; on top of a mountain, at a college campus, near an abandoned carousel. 
Some 2020 weddings still had guests but on a much smaller scale — often called "micro-weddings" — due in part to a patchwork of restrictions that looked different state by state. South Dakota allowed indoor groups of hundreds; Massachusetts limited groups to 25.
In Las Vegas, photographer Gaby Jeter didn't shoot any weddings larger than 10 people in 2020, consistent with the state's guidelines. All of her larger weddings were postponed.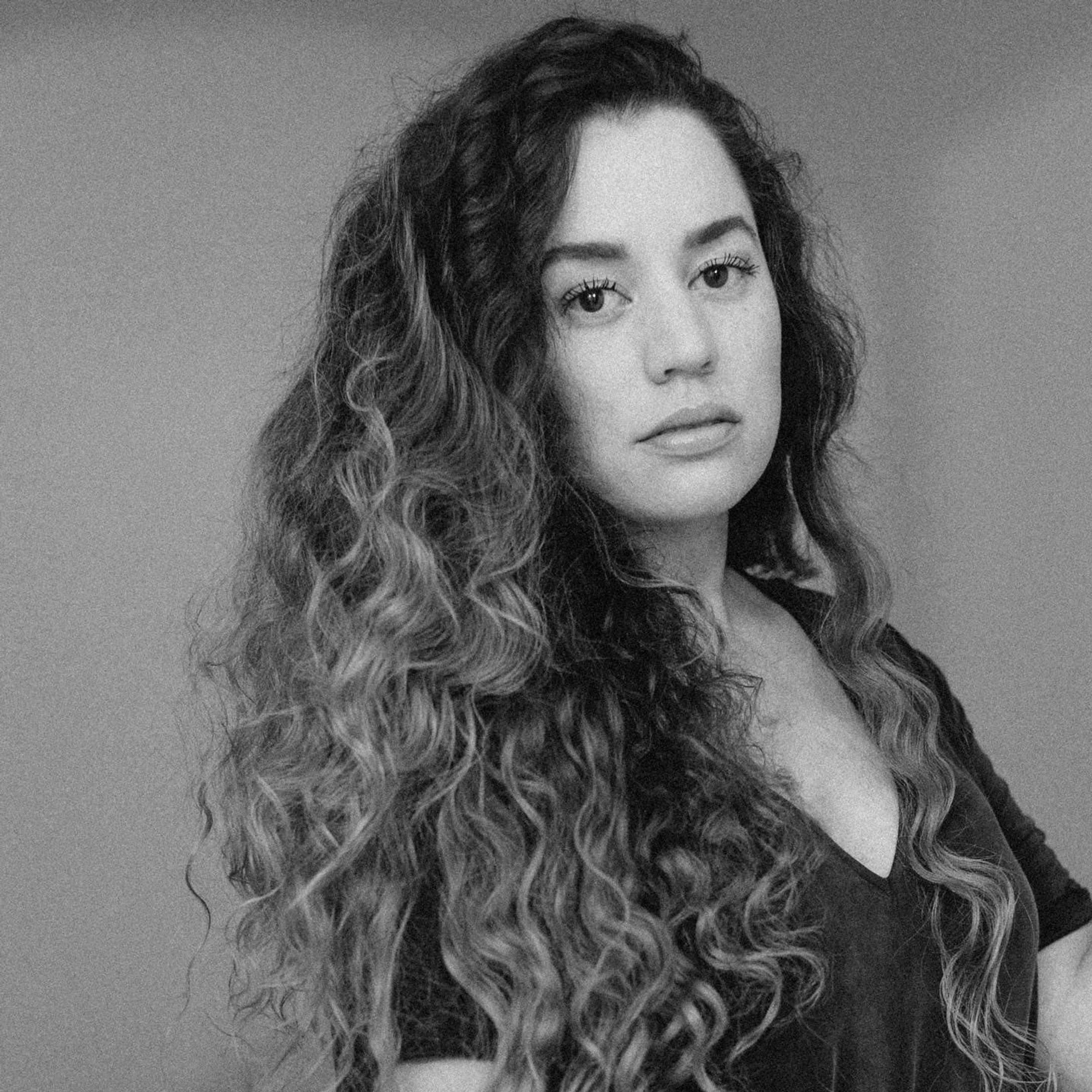 But Vegas is known for spontaneous weddings, drive-thru wedding chapels, Elvis impersonators. Jeter has been shooting desert weddings, micro-weddings and elopements there since 2011.
"It's totally fun and classic, I think that the trend will continue to grow as gatherings and travel remain limited in 2021," Jeter said. 
"Couples want to avoid the stress and expenses that come with big weddings and want to focus more on each other and the moment. Elopements are perfect for that."
Not all micro-weddings are created equal
Constant changing and often unclear guidelines made wedding planning more challenging, said Andrew Roby, a Washington, D.C.-based event planner. He planned nearly 20 micro-weddings in 2020.
Roby said some couples with bigger budgets used their smaller guest lists as an opportunity for more lavish parties, with over-the-top decor, tasting menus and more customized meals.
"Couples have already saved up the money for a larger wedding and are willing to indulge for their intimate wedding as it's not really breaking the bank," he said.
"The rest is being used for a fun getaway once things improve."
But some couples didn't go all-out. Josh Olson, a Minneapolis-based wedding photographer, said many of the 15 weddings he shot between August and November used the guidelines as an opportunity to get more DIY, more personal.
Think: backyard weddings and homemade cakes.
"There are some people that feel more comfortable having 15 people show up to a backyard and then you have a picnic afterwards and that's the most authentic way to celebrate for you," he said. 
"And I think that as you see that represented, you just have more permission to feel like that's a viable option, you know?"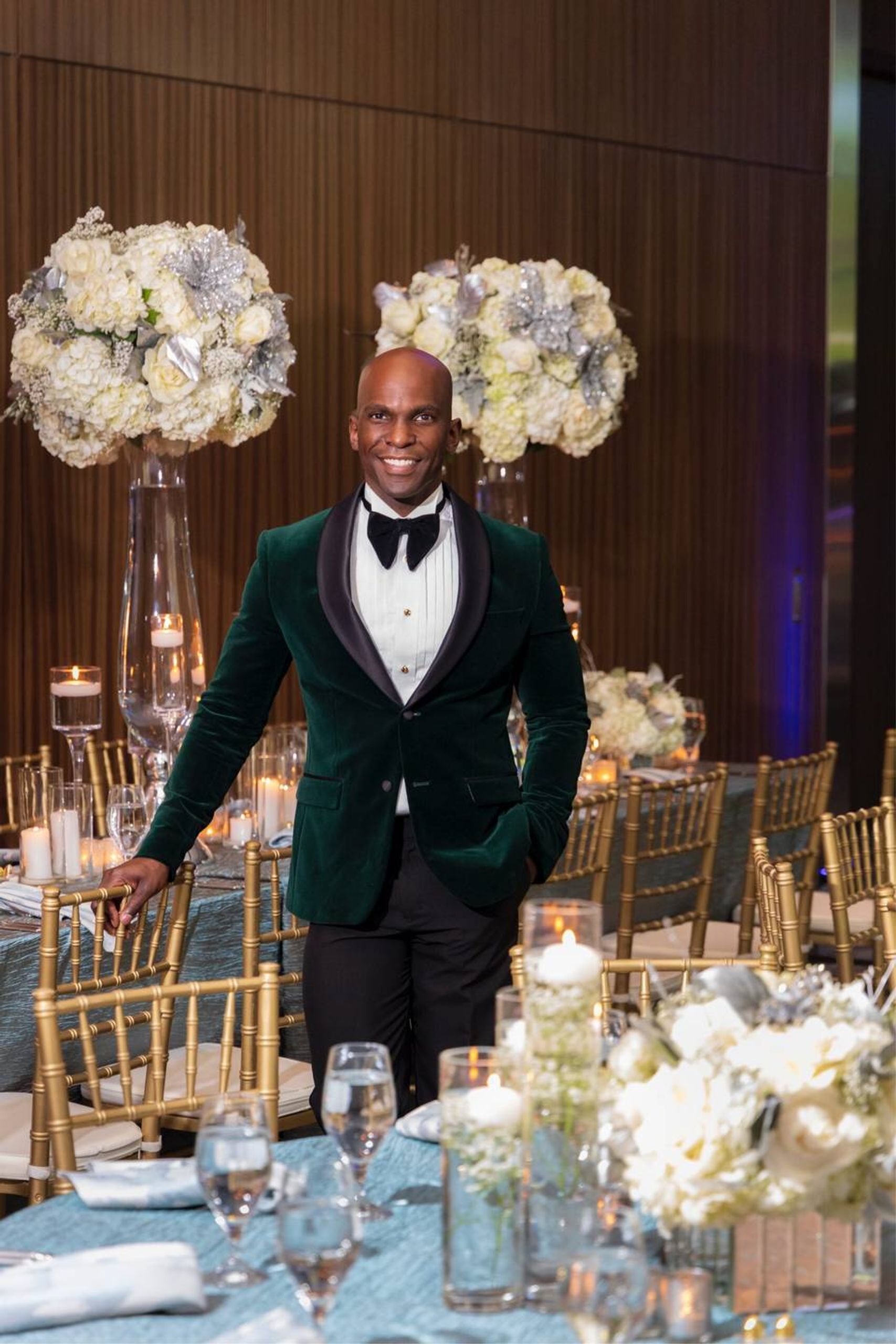 Jeter said one couple from Philadelphia originally planned a large destination wedding in Italy.
Instead, they held a micro-wedding in Joshua Tree National Park with close friends and family.
"They found a beautiful rental home to hold their celebration in on Airbnb and ordered local Chinese takeout.  It was perfectly 2020 and I loved it," Jeter said.
Micro-weddings and elopements were a growing trend even before 2020, for folks who wanted to save a little money or weren't too fond of the traditional wedding.
An assessment of risk
Still, there are couples like Ivy Estenson, 27, and her fiancé, who have missed the fun of a big wedding. They've invited 200 people to their August 2021 wedding, expecting 150 will show up.
"The main reason I'm having a wedding is so we can dance," she laughs. "So I'm very hopeful that we can do that."
The couple originally planned to get married in August 2020. They postponed for 2021 rather than have a smaller celebration.
"The day of our planned date was really hard just thinking about what all would have been going on. I could get choked up talking about it right now," she said.
"Now, whether or not we can have our dream wedding, we're going to get married. And we know the ultimate important thing is being married for the rest of our lives. So that's kind of reinforced the values we have."
Choosing to have a wedding during a pandemic isn't just about navigating an obstacle course of state guidelines. It is also, in many cases, a careful assessment of risk. It has to be.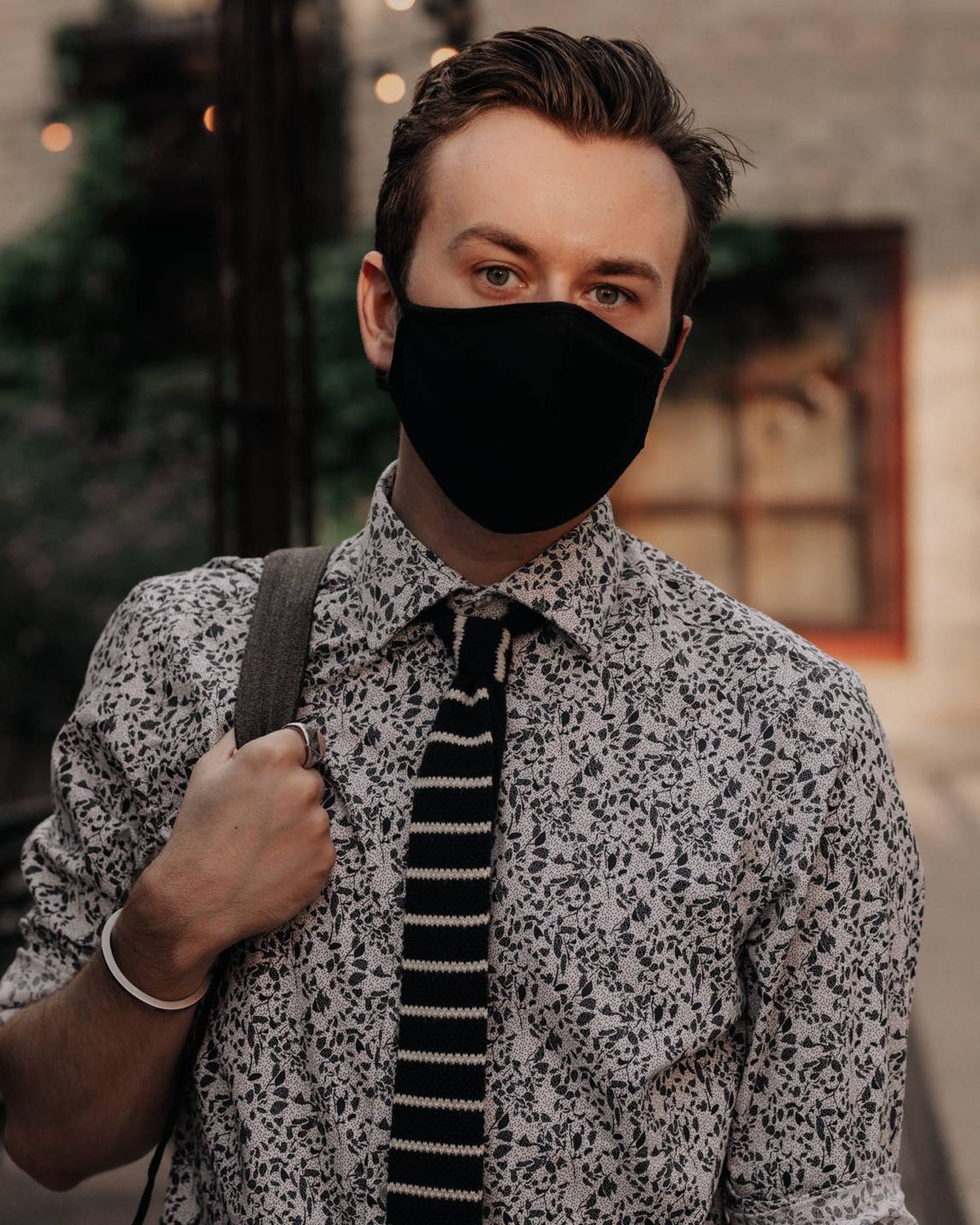 Weddings became infamous superspreader events in 2020 after several events were linked to COVID-19 deaths of people who didn't attend; including an August wedding in Maine and a November wedding in Washington state.
New Coronavirus vaccines have given some couples hope that things could be back to "normal" soon. But it's not clear when soon will be — with some estimations that vaccines won't be available to all Americans until summer 2021.
Roby anticipates livestreaming weddings will continue to be popular in 2021, as folks continue to have varying levels of comfort with public events. Live streams were his most-requested wedding feature last year.
But there are signs of Coronavirus caution fatigue. At the beginning of 2020, Olson was scheduled to photograph a full slate of weddings through May, June and July. All were cancelled due to the pandemic.
However, by late July, many of those weddings had been rebooked for the late fall, rather than waiting for an unknown future without the virus.
Ginevra wasn't invited to any weddings in 2020, but has six to attend in 2021. 
So far, the pandemic hasn't made Ginevra and her fiancé reassess their budget or guest count, since the wedding is still two years out. They're planning on between 100 and 150 people. 
"We want everyone we love to be able to make it, and I'm afraid more people will avoid it because they don't want to get sick," she said. 
"Which is totally valid, but still sad."
History of getting hitched
Throughout history, American weddings have always been at the whim of the greater economic and social climate. But no matter the circumstances, folks have continued to get hitched.
In the early part of the 20th century, weddings were larger and more commercialized as the nation urbanized. Then, the Great Depression hit, and weddings went intimate again.
"You go back to more homespun styles of celebration, where people are making their dresses, or they're buying more practical suits that they'll be able to use on more than one occasion," said Karen Dunak, associate professor of history at Muskingum University in New Concord, Ohio. 
After World War II, Americans found themselves in a time of unexpected prosperity. Many folks rejected the penny pinching of the 1930s and 1940s.
"So marriage and family and weddings become very familiar to what we know today, that you have these big white weddings that are events with a lot of consumer expenditure," she said.
Modern American weddings, pre-pandemic, continued to be big, expensive gatherings. But the Coronavirus pandemic has had a dramatic impact on the economy. The U.S. lost 140,000 jobs in December.
That doesn't mean all weddings will necessarily return to the simple, do-it-yourself celebrations of the Great Depression. 
Rather than the "great equalizer" it was mythologized to be, the pandemic has deepend economic inequality. The middle and working classes are hurting, but the rich are getting richer. 
Dunak anticipates weddings in 2021 and beyond will continue to emphasize this rift. People will celebrate in a way they think is safe, in a way they can afford.
That will look drastically different depending on the couple.
"The way people celebrate their wedding is very much a declaration of who they are," she said. 
At the same time, weddings say a lot about who we are politically. That may be even more apparent in the years to come, given our political climate where even science has become polarizing.
"I think people who are inclined to be more careful in the face of the pandemic may go the route of more careful weddings, that they will be smaller, more intimate," Dunak said. 
"People who reject the science of the pandemic or who believe masks are a political statement may have weddings that are bigger and bolder than ever before, as a way of declaring their views on everything."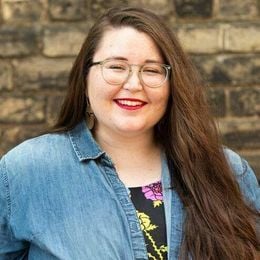 Gretchen Brown
is an editor for Rewire. She's into public media, music and really good coffee. Email her at
[email protected]
, or follow her on Twitter @gretch_brown.