What 15 Minutes of Exercise Can Do For Your Brain
by
Susan Thao
Joanne is the head of her department. She spends most of her time at work in meetings. If she's not in meetings, she's making sure her staff is happy and productive. Joanne is also a mother of two. She spends most of her time after work and on weekends at her kids' sporting events or seeing to their care. Joanne has been telling herself to get back into the gym, but with all of the time she spends taking care of others, she doesn't see how she will be able to make time to tend to herself.
Like Joanne, many people today may not have the time to work out. Or simply put, they have chosen to not make exercise a priority. A study conducted by Candice L Hogan, Jutta Mata, and Laura L. Carstensen of Stanford University, however, indicates that even fifteen minutes of exercise can bring about an overall positive change in a person's well-being and life satisfaction—not just in physical attributes, but cognitively as well.
Working out isn't just for looks
In this study, 144 participants, ages 19 to 93, were randomly assigned to either an exercise (cycling was the choice of physical activity) or controlled condition. Measurement of each participant's cognitive performance, affect assessment, and perceived exertion were taken before and after each fifteen minute condition for comparison.

"We observed that a single bout of moderate exercise was associated with increased levels of HAP (high-arousal positive) affect and that the effect was consistent across the age range sampled," the study concluded. "Regarding effects of acute exercise on cognitive performance, we found that, independent of age, exercise resulted in significant improvement in 2-back RT (reaction time) compared with control participants."
The study indicates that regular exercise impacts the way people think; it impacts and enhances the functionality of the brain.
Some of these benefits include, but are not limited to:
Improved concentration
Enhanced memory retention
Improved analytical and critical reasoning skills
Emotional stability
Decrease in stress level
Why it matters
It is simple: the more someone exercises, the better their cognitive skills will be. The better their cognitive skills are, the better their work performance will be. The more they thrive at work, the more satisfied they will be with their life.
Findings in another study conducted at Leeds Beckett University support this statement:
"Compared to days when no exercise was undertaken during the working day, exercising improved mood and performance, leading to better concentration, work-based relationships and heightened resilience to stress. The small, but consistently positive, self-reported performance effects underline the value of providing work-based physical activity opportunities… "
Of course, one's work performance doesn't have to be a core determinant of one's life satisfaction, but it can play a major role.
How to get started:
According to the Hogan, Mata, and Carstensen study, it only takes fifteen minutes of exercise to improve the functionalities of the brain.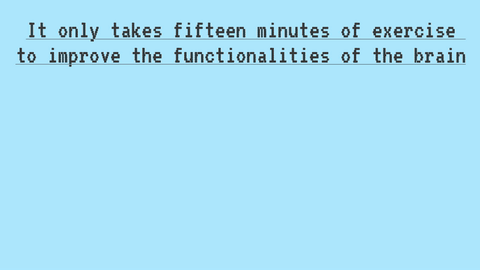 That's fifteen minutes from a 1440-minute day. That's fifteen minutes that can be set aside to work out instead of hitting the snooze button three times before finally waking up. That's fifteen minutes that can be set aside instead of taking the usual hour-long lunch break.
Get started, first, by setting aside those fifteen minutes.
Looking for more motivation? Learn how a little movement can go a long way.
Author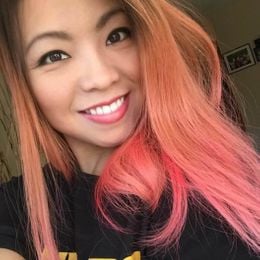 Susan Thao
works in production at Twin Cities PBS. Aside from that, she is best known as an adventure-seeker, Steelers and LeBron James fanatic and a full-time graduate student majoring in technical communications.