10 Things You Probably Didn't Know about Minnesota in the 70s
by
Daniel Pierce Bergin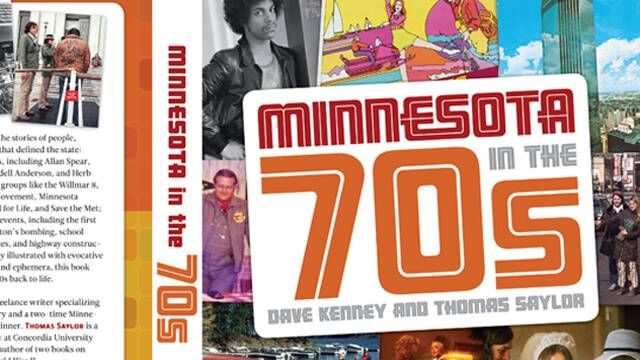 Let's start with the facts: I lived through the 70s.  In fact, I first stepped behind the camera in the latter part of that notorious decade.  So when the opportunity to produce the documentary Minnesota in the 70s arose, I was more than a little curious what I might uncover. The show--an energetic, half hour romp through a undeniably lively decade is based on the same-named book by Dave Kenney and Thomas Saylor and the doc was co-produced with that book's publisher, Minnesota Historical Society Press.
While I hope you'll tune in to see the whole show—I couldn't help but share these 10 takeaways drawn from the process of making it.
1. Co-op Wars
You read that right.  Two words that don't always find themselves in the same sentence. The resplendent Twin Cities stores of today are descended from turbulent, earlier times that include some not-so-graceful rumbles over the co-ops' political identities.
2. Skyscraper Envy
I do have some wispy, childhood memories of the IDS tower under construction in the early 70s.  But what's really amazing is how little the Minneapolis skyline changed from the 20s all the way to the 70s.  The Foshay stood as the sole skyscraper for several decades.  In contrast, consider how much skyline has changed from the 70s to today—when you'd be hard pressed to even spot the seminal 1929 skyscraper.
3. Protests and demonstrations were mainstreamed in the 70s
I do recall how common it was for our family to march.  Our parents would announce a rally or protest-happening that needed attending, we kids would whip up some 'no nukes' signs and off we'd go in the family station wagon like it was just another trip to the grocery store.  I had no idea that, unlike the 60s, civil disobedience in the 70s was carried out on such a wide range of issues and by a wide range of people from all over the state.
4. The pinnacle of the public service announcement
Pre-interweb (can you think that far back?) to get a story or ad to go 'viral' it had to be more than cute, clandestine, or kind of creepy (all of which are present in that recent baby-crying-as-mom-sings video, remarkably).  Back then, you needed some Madison avenue-artistry, maybe a mascot, and irresistible jingle-catch phrase combo ('Give a hoot, don't pollute!')  Because of their brevity and knockout nostalgia, I always knew I would weave a PSA or two into the documentary.  Doing so brought me back to how powerful and formative these spots were to a young, would-be filmmaker.
5. TPT's Original "MN Original"
My friends down the hall make a great arts series with MN Original.  But apparently we were producing an experimental, innovative, and very watchable arts series long before many of the MNO staff were born.  'Wyld Ryce' (yes, the show even had a groovy alternative spelling) presented a dizzying array of local arts presented through far-out, edgy, and engaging storytelling.  You can watch several episodes on our online archive.
6. The West Bank behemoth Riverside Plaza is the densest housing this side of Chicago 
But that's nothing compared to the original plans.  The current multicolor-paneled high rises were to be just the first of 10 similar developments spreading throughout the center city.  No wonder residents, activist and preservationists smacked down that idea.
7. Sound80 was Ground Zero
I lived in the Seward neighborhood in Minneapolis in the 70s and I must have driven by the Sound80 recording studio dozens of times.  Not only does the ivy-covered building--now Orfield Labs--evade your eyes but it hadn't found its way into the common community history either.  In the book Minnesota in the 70s, co-author Dave Kenney used Sound80 as the musical fulcrum for the chapter on culture during the decade.  I'm always taken with power-of-place stories and this one was a doozy.
8. 'Gotta Move on'
The song Funky Town (produced at Sound80) is NOT an ode to Minnesota as many of us have assumed for a few decades.  In fact, it's quite the opposite.  'It's a get-me-outta-here-anthem,' quips author Dave Kenney in our documentary.  Ouch!
9. Buttons were Big
In the book and in our documentary we used political and 'movement' buttons from the 70s, as they are strong visuals and a telling artifact.  You still see buttons around (are they making a comeback?) but folks just don't wear buttons like they used to.  I blame social media and you should too.
10. How quickly we forget
Having produced a number of history documentaries including Parks for the People and North Star: Minnesota's Black Pioneers, I am well aware of the potent lessons that can be found in the past.  This is true of the 70s too.  Stunning bipartisanship, earnest work on equity, business leaders that are committed to community building… these things made Minnesota peak as a super-power among states in the 70s.  Most would agree we've lost some of this since the disco balls stopped spinning and the bellbottoms frayed.  But making this documentary invoked some of the 70s energy and esprit for me. I hope watching it does the same for you.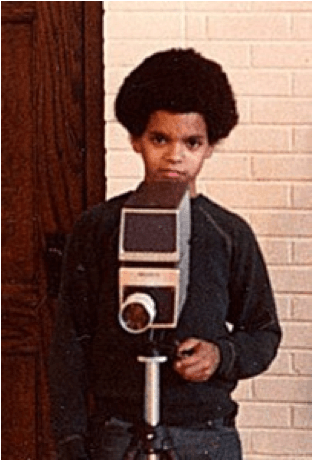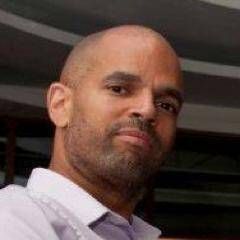 Daniel Pierce Bergin
is a 15-time regional Emmy winning Executive Producer of History with Twin Cities PBS.