10 Lessons for Success this School Year from POV's 'All the Difference'
by
Abby Thompson
If you think segregation is a thing of the past, POV's "All the Difference" will give you a run for your money. This documentary follows the higher education journey of two young African-American men from Chicago—one of the most segregated cities in America.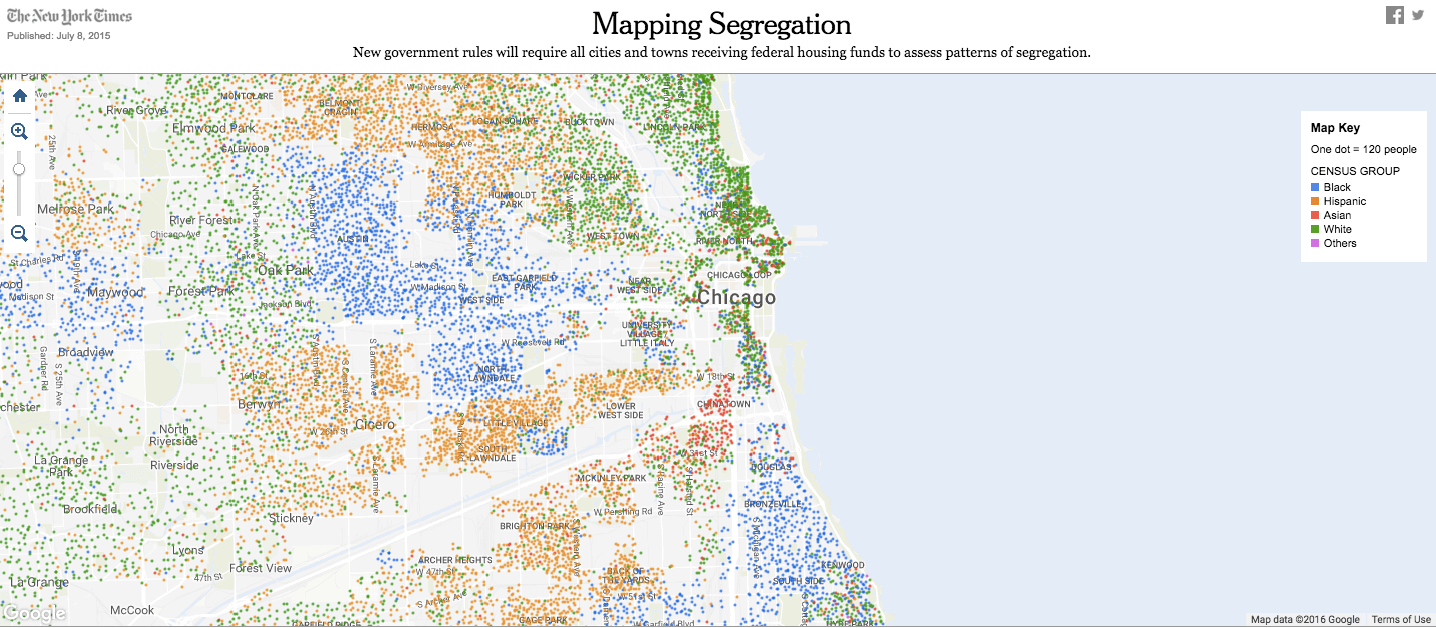 I don't need a newspaper to tell me Chicago is segregated—I lived there. The Southside was a place we were always told not to go because it was "dangerous" and "violent." In actuality, the Southside is predominantly where African Americans reside, and, just like the North Side, some neighborhoods are violent and some are not. 
The truth is that historically people of color have been systematically disadvantaged in all aspects of life including the socio-economic sphere, creating more of a chance for poverty, crime, and gang-activity. So the neighborhoods on the Southside of Chicago that are dangerous are really, really dangerous.  
But there's no need to take it from me. Both young men from "All the Difference" have experienced these things firsthand. Robert's mother was murdered by his own father when he was a baby and Krishaun battled with being involved in gang activity during his teenage years.
Both Robert and Krishaun, however, are committed to graduating from college to create a better life for themselves and their future families. The documentary follows them on all four years at their chosen universities and along the way, we are taught some valuable lessons from their successes and failures about how to get through the transformative college years.
1. School should come first. It's easy to let socializing, school activities, Greek life or work become the forefront of your life, but you're investing so much in your education, don't waste it.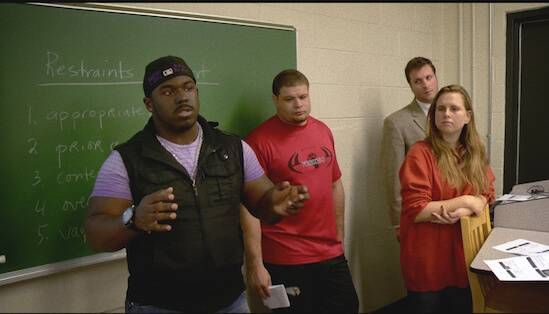 2. Meet with professors so they get to know you. Creating that personal connection to your professor will help them recognize you throughout the semester. This is particularly important in large lecture classes where the teacher won't always know who you are. When they are grading papers or assignments and you are on the borderline of a grade, there's a better chance they'll give you the benefit of the doubt, because they know who you are and that you took the initiative to at least introduce yourself to them.
3. Talk to your school's financial aid office if you cannot afford your tuition. This does not mean if your parents are cutting you off and aren't giving you money for personal expenses you can go ask financial aid for a grant—you won't get it and you'll seem petty (because you might be). Seriously though, if your family is lower-income or have other reasons for financial strain, there are options to help finance your education that do not have to entirely come from loans.
4. Textbooks are pricey. If you're in college this probably isn't news to you. However, if you can't find the means to get access to your textbooks, most college libraries have the books in the reserve section.
5. Life isn't fair. Not everyone starts at the same place, not everyone ends at the same place. Some people are provided different things, making life easier or harder. There will be students that are wealthier, smarter, better connected, more talented and there will be kids that are none of those things. Everyone goes through challenges, but success is defined by whether or not you are able to overcome those obstacles, not by how you measure up to the person sitting next to you in your 8 a.m. biology lecture.
6. Drop classes if your GPA will suffer. It's not worth spending the hefty price tag of college if your grades will go down the drain. Like Robert in the documentary, who struggled with chemistry and had to drop it twice due to poor grades, it is important to reevaluate how you are progressing and what you need to do to be successful. Sometimes that means dropping a challenging class.
7. Ask questions. Like Robert says, "If you don't know it, ask. If you don't ask, you're never going to know it."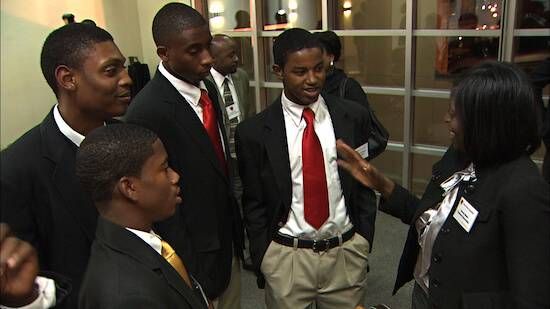 8. SCHOLARSHIPS. SCHOLARSHIPS. The truth is large outside scholarships are difficult to win if you're not swinging a 4.0, got an ACT above a 30 in high school, and are in every type of extracurricular activity possible. However, applying to smaller less competitive scholarships can still make an impact on your bottom line after you graduate. Even a scholarship for $500, seems like nothing in the grand scheme of things, but it does add up.
9. SCHOLARSHIPS. SCHOLARSHIPS. Part 2. Academic achievement scholarships awarded by your institution (more common from private schools) are crucial to making college anywhere near affordable. Your tuition can shrink significantly, but the catch to cheaper college is your grades have to measure up. For academic scholarships, schools have a GPA requirement that must be reached or else the scholarship can be taken away. You should already know that you don't want to fall into a pile of debt, so don't let your grades slip.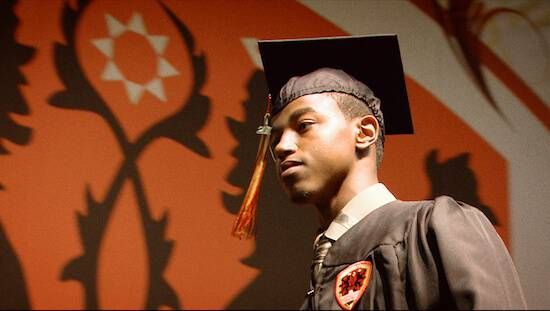 10. Plans change and that's okay. Robert went into school thinking he was going to major in biology, he left with a history and American studies major. I went into school thinking I was going to major in film and marketing, I'm a psychology student now. Most people change their major a few times before deciding what they want to study. You don't have to have everything figured out right away, to be honest, you probably won't most of the time! College is a time for learning who you are and who you want to be. There are some confusing moments, there are some growing pains, there are a lot of late procrastinating nights, but in the end when you walk across that stage with a diploma in hand, you'll be better for it.
Watch POV's "All the Difference" by using the PBS app or on PBS.org.